perhaps we can have a reviews section.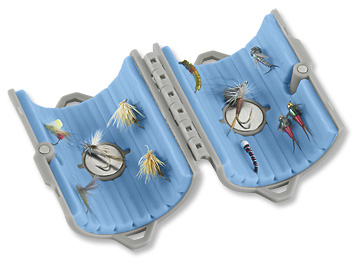 what a great invention.
For the minimalist. You can fit enough flies on it for an outing. I hang it off my zimmerbilt tenkara sling lite.
For the first couple years I would dry my flies on a sheepskin patch, then I switched to this thing. Most of the time my productive flies are just there from the previous session, no need to open the flybox.
The only negative is that sometime the magnetic latch opens and the flies are exposed. I wish that magnet was stronger…or their was a mechanical latch in addition to the magnet. I don't think its a big deal as its on the back of the sling and even exposed it is safe when I bushwack.