Over the past year, I've really been refining my tenkara to better fit my fishing style and the types of rivers and streams that I really prefer fishing. Because of that, I'm selling two rods that rarely see any use any longer.
Prices include USPS insured, Priority Mail. For international shipping, please PM me to discuss. PayPal friends and family or the buyer pays the fee.
Discover Tenkara Karasu 400 - $325
This rod speaks for itself. Once you find your sweet spot, it casts beautifully! Very precise. Lots of backbone for fighting fish and/or fast water. Excellent condition. Cleaned and dried after every use.
This rod was shipped to me without the original carton, so you will not get one either. Comes with the original rod sock and a fuji style rod cap.
New, this rod sells for $487 (£375).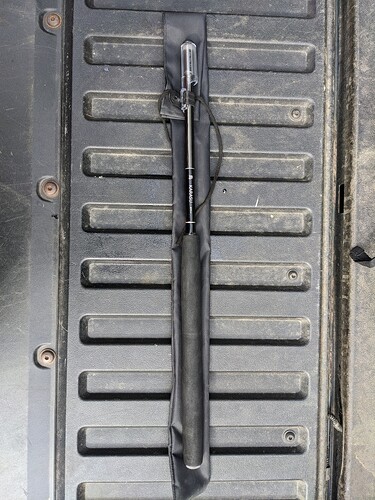 Daiwa Sagiri 45MC $60 SOLD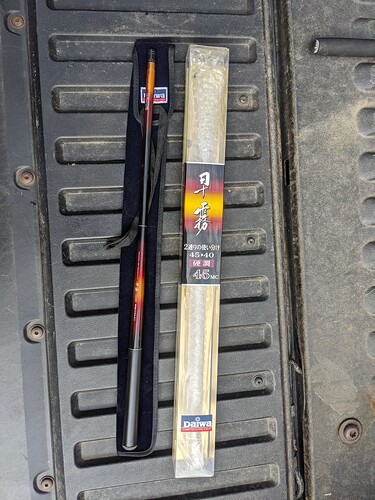 It's a great zoom type seiryu rod that is excellent for tenkara. The lengths are 4.5m or 4.0m. It comes with the original carton and rod sleeve.
Please note that I am selling it cheaply because there is a cosmetic blemish on the rod. Last summer it slipped out of my bag in the back seat of my truck and was rubbing on the center console as I was driving down a gravel road. There is no structural damage to the rod. Some of the finish was rubbed off. See the pic below.