Here's an interesting one.
I had wanted this rod since it was first announced. Bought it for myself from Plat a few months ago, and have only been able to fish it a few times.
First time on the water with it, the first fish it hooked was a 22.5" bow that put up the most epic fight I've had so far, which wound up breaking section #3.
I replaced that section with the #3 for the Nissin Ukon 3.6m, as kind of an artistic expression, or memorial, to the battle damage obtained in that epic fight.
The rod is beautiful, has a very nice balance, a wonderful cork grip, some have said they think it's basically a Royal Stage 7:3 with a different coat of paint.
Why am I selling? In fishing this back to back with my Seiryu-X 35, I prefer the softer/slower/deeper flexing seiryu rod every day of the week. I learned my lesson in that this Sakon isn't a "big fish"-enough rod, not different enough capability from the rod I prefer fishing, to keep them both. I think I want to replace this with a Keiryu-X 30 or 33, or possibly a Seiryu-X 45 for more reach. Not sure, but the Sakon isn't doing it for me. I just can't get into a groove with it.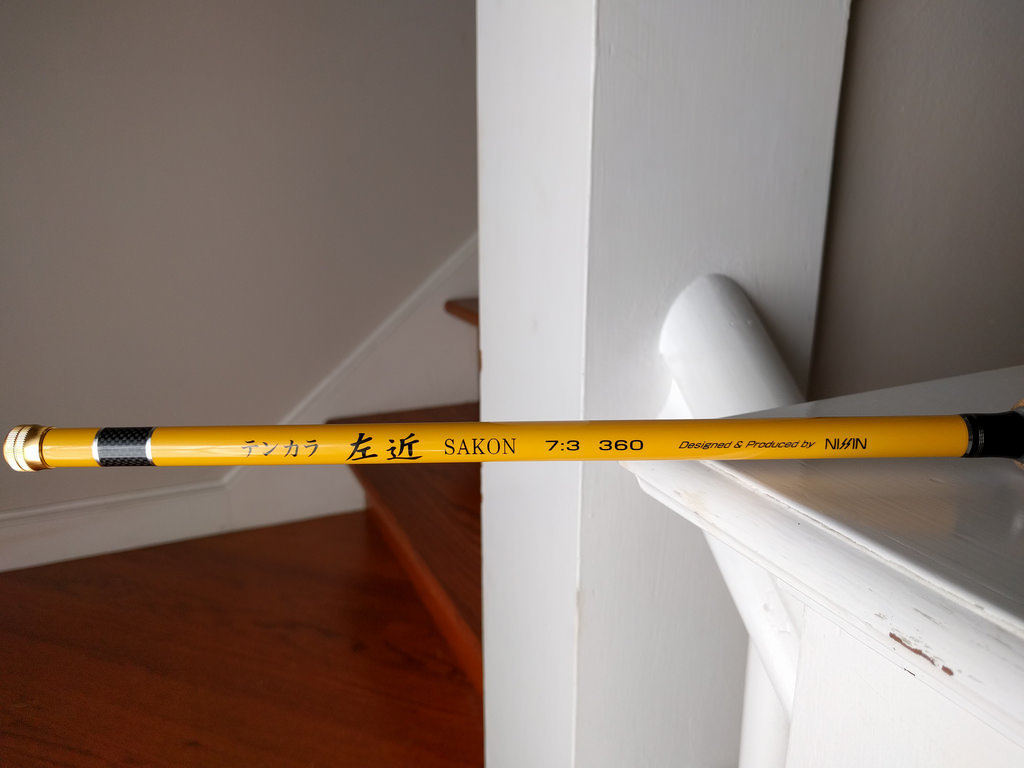 IMG_20161210_125831 by Chris Lynch, on Flickr
The cork is so soft and perfect. These pics were when it was brand new, but other than the red section it still looks as new.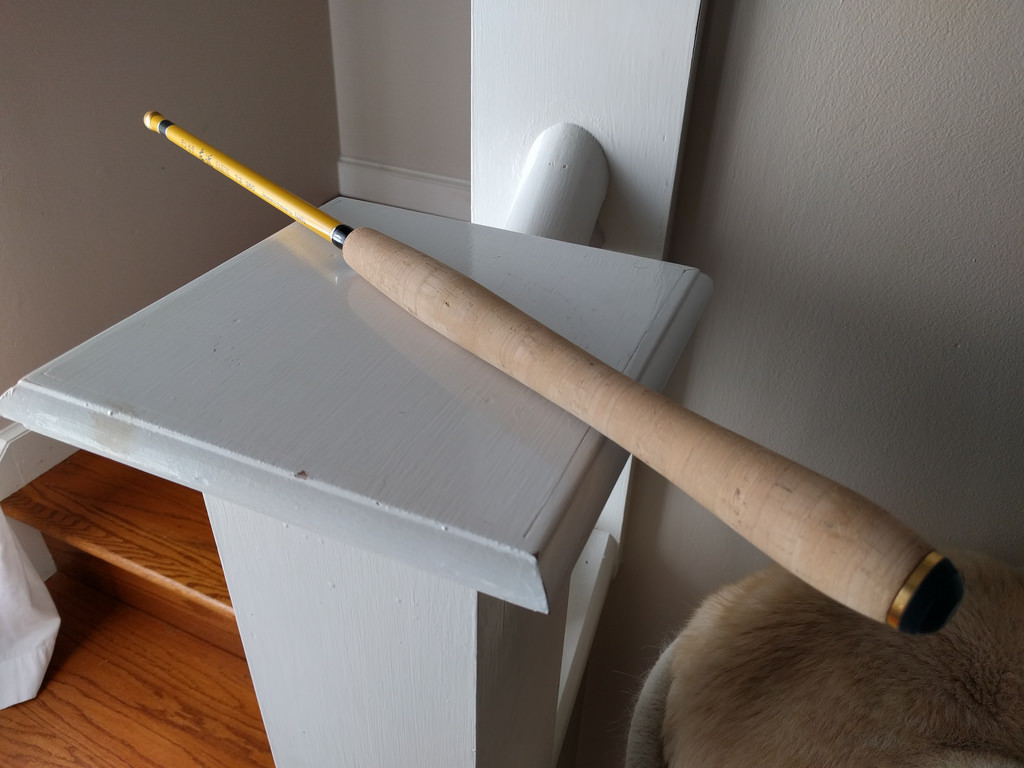 IMG_20161210_125820 by Chris Lynch, on Flickr
When the sunlight hits it, it glows. It is the most beautiful thing in the world.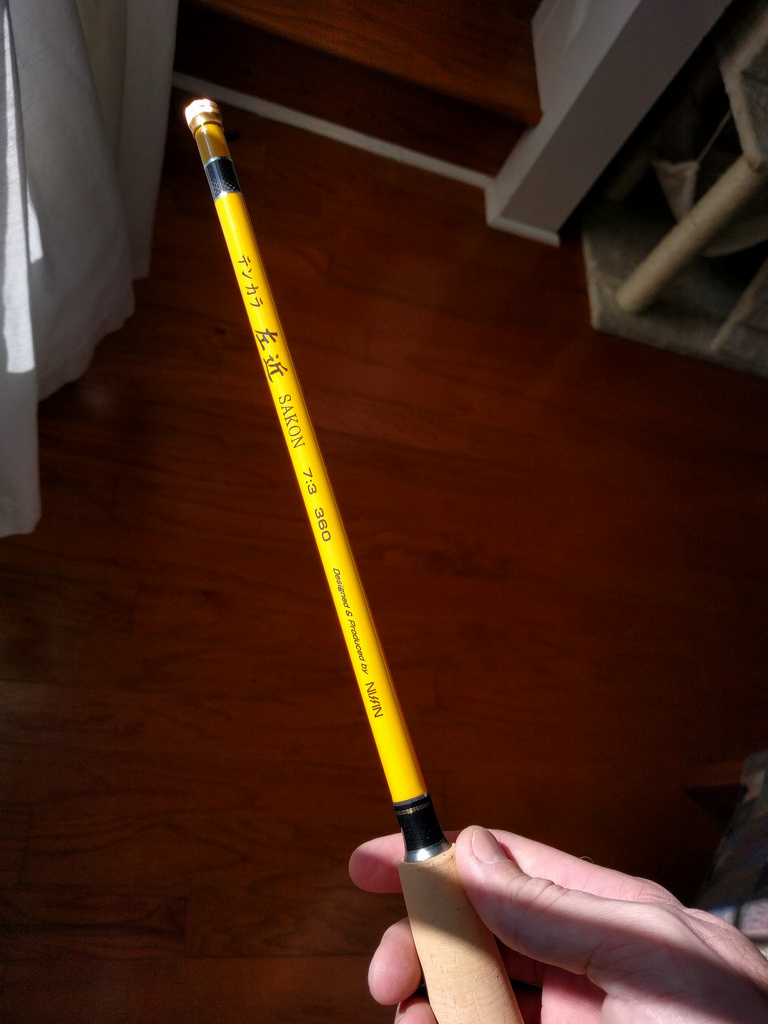 IMG_20161210_125755 by Chris Lynch, on Flickr
This shows the red section lol

I'm not entirely sure what to ask for it, but I was thinking $125.