didn't know where to place this…so I put it here.
I bought a pair of these on amazon…and have found them useful so I thought I would share. For ten bucks…hell I have already made it back.
SE 8036TM-NEW-2 30" Telescopic Magnetic Pick-Up Tool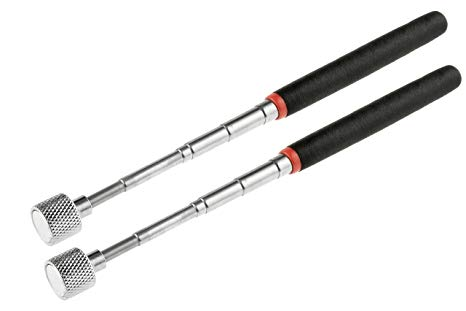 I bought this thing for the dreaded dropped fly that gets mixed in with leaves and dirt. Hahahahaha…Sometimes I get obsessed on finding them. I guess this is an extension of that…no pun intended.
I keep one in my shop where I tie and one in my tenkara sling with the rest of my gear. In the winter or cold water this is key. A lot of times I will break off a snag and see my fly drop into the water. In the winter, reaching down is often gonna result in a cold wet arm and discomfort for the rest of the outing.
I have already made use of it twice. Once retrieving a fly in the river, the other was on a pair of flyfishing forcepts that must have broken off of another anglers zinger. I thought for sure they would have been rusted but they must have been high grade stainless because they were in perfect condition. The water was actually about 3' deep…no way to reach into it without dumping completely into the drink…hahahhaha. Score!