Here is my first ever fly! (well… the 1st one I'm willing to post a pic of, at least)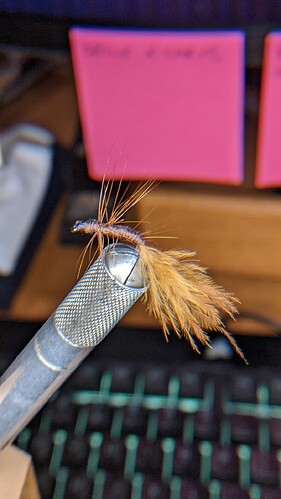 I don't really know what it is, but I loosely based it on a "March Brown Flymph". My thread is too thick, I don't have the right type of feather for the tail, so I used the light and fluffy stuff at the base of a "Chinese Saddle Hackle, and the hackle is from the top part of the same.
If I were a fish, I'd eat it.
Looking forward to trying it out with my tenkara rod when it arrives.
What are some other "firsts" from people?