(snag is a buddy on a local forum, goes by snag whisperer)
I left home at 3:30 am yesterday. 4hr drive. Snag made it to the trail about 35-40 mins before me and made his way down to the water to start checking things out, and left a handy marker on the trail to show me where he went down to the water.
I was planning on staying the night, so had a full pack, he was just in for the day.
We hiked further, and I found a spot to set up my tarp and stash most of my gear. We set on to go further downstream. The plan was to hike to a certain point and fish our way back up, but as we were going we noticed that we just weren't seeing any trout. We'd seen some, and Snag caught one or two, higher up.
After hiking 5 miles one way, we turn back. No trout that we have seen for like 3 miles. I checked the water temp at it was 64. Snag pointed out the burned canopy from last year's fire, and we both agreed it was prob a contributing factor with less shade on the water.
Once we got back up to where we known we saw some, it was game on. We both landed a million chubs. I hooked into several decent little rainbows pretty quick, but was doing awful on the landings, with 3 or 4 getting off right at my feet. This was my first time using a small (16 or 18?) dry, and also my first time catching anything on an EHC. I had a few moments where it all just came together with perfect delivery and a nice take. Actually caught one that we had seen rising, which is rare out there.
Well he helped me line up some protein to supplement my dinner/late lunch, and he had to hit the trail. We parted ways and I got to work setting up camp (I had moved it earlier on our way back up, so that I could camp closer to easy fishing access).
I built a small fire, and while it was getting going, I cleaned two rainbows. One, the last I had caught, had a big bulge on its belly that turned out to be a large crawfish (relative to fish size).
Heads up- Victorinox makes the most badass trout knife, and it's popular with UL backpackers… it's their simple little paring knife. The serrated one is amazing for trout, makes short work of cutting them open, serrations make it easier to cut out gills or through bones if needed. CRAZY sharp!
https://www.katom.com/037-40603.html?zmam=29342707&zmas=1&zmac=32&zmap=037-40603&utm_source=google&utm_medium=adwords&utm_campaign=CSE&gclid=CjwKCAjwjozPBRAqEiwA6xTOYHdEqu7leIpjnxAMocOb4VLqesKMcXEBqJeuogHDnOxzp-w1U0T_qRoCpDAQAvD_BwE
I cooked the two trout- first letting them hang over the fire from a stick while it was burning real good, then moving them to a small backpacking grill grate when it burnt down to coals. The grill is from amazon and it was perfect. I moved it and the trout around with my titanium fork as needed.
Trout and ramen (sun noodles fresh tantanmen ramen from local asian market) hit the ****ing spot. Drank up a bunch of delicious creek water purified with my steripen, then set up my tarp and bivy. There was still plenty of light, so I figured I'd see if I could catch a few more. I was wearing my flipflops because I'd taken my boots (Five Ten water tennies) off to dry. Slipped on some moss and busted my shin pretty good, got a little road rash on my fore arm too. Dang.
I went and orgainzed all my gear, cleaned my dishes, and put up my bear bag stash. Sun was starting to go down, so it was time to settle in. Crawled into the bivy and tried to get comfortable. I had a pad and sleeping bag in there with me, so there was plenty of padding underneath. Temps were in the 60's, but holy jeez it felt soupy out. I was getting plenty of airflow under the tarp and into the bivy. Even outside it I was miserable. Leg was hurting from the earlier fall (i took some naproxyn) and I knew I would be hurting bad in the morning. F it, I'm packing out tonight. NOW. RIGHT NOW.
Advantages of tarp/bivy setup… Shelter and sleep system was really all I had to pack at this point, and this only took me a few minutes.
Headlamp on, pack on and adjusted, hit the trail. It was just after sundown and there was a little residual sunlight but not much. I knew I had about 1.75 miles and it's all uphill, so after a long day it would not be fun- but the mentality was "better now than after a long night with prob not great sleep".
I was right on both accounts. The hike out was brutal, far worse than I remembered, but I've never done it with a full pack. The last 800 feet was straight murder. If I didn't have my hiking poles I honestly would prob still be on the trail haha.
Got out, loaded up my car, and hit the road. Got home, passed the F out. Woke up this morning feeling like I got hit by a train…
OK pics now. All are taken with my phone, I've gotten rid of my "real" camera because my phone is simply that good. Shameless plug- I've got a Google Pixel. When it came out last year it was the best phone camera on the market, now it's like #4(?). I'll be listing it this week to help pay for the Google Pixel 2 that comes in on weds or thurs.
I also have a set of Moment Lenses (wide and tele) that mount onto the phone's case, and they are freaking awesome.

PANO_20171014_081447 by Chris Lynch, on Flickr
IMG_20171014_082044 by Chris Lynch, on Flickr
There's a trail here.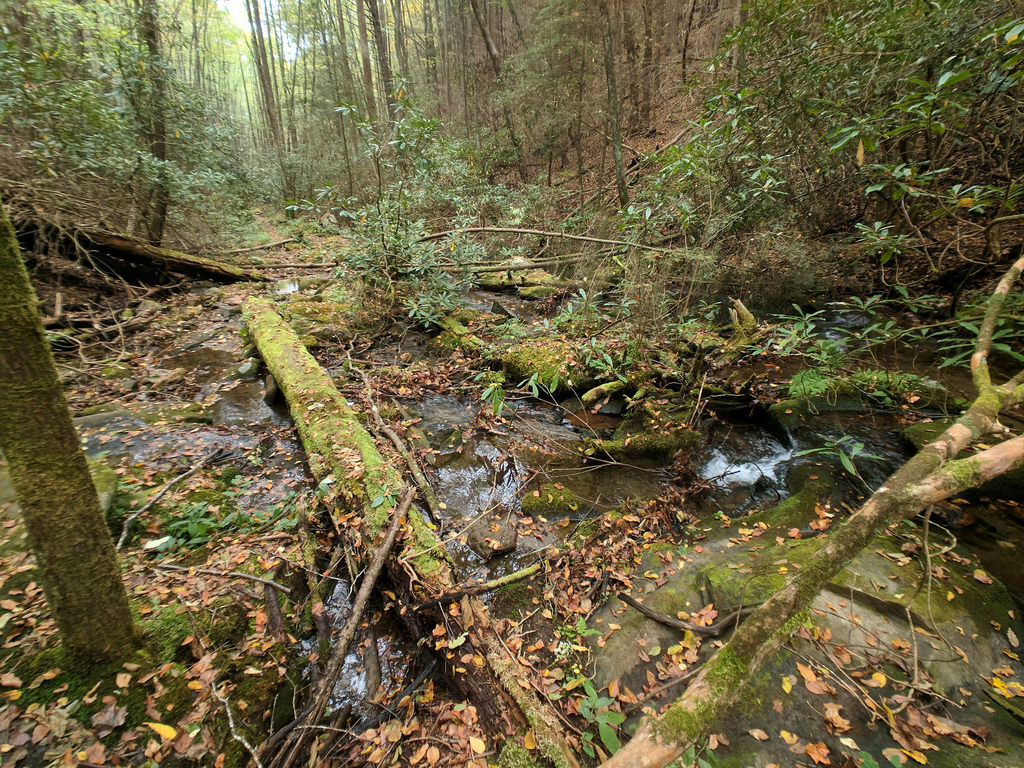 IMG_20171014_085412 by Chris Lynch, on Flickr
The Snag admiring some blowdown action.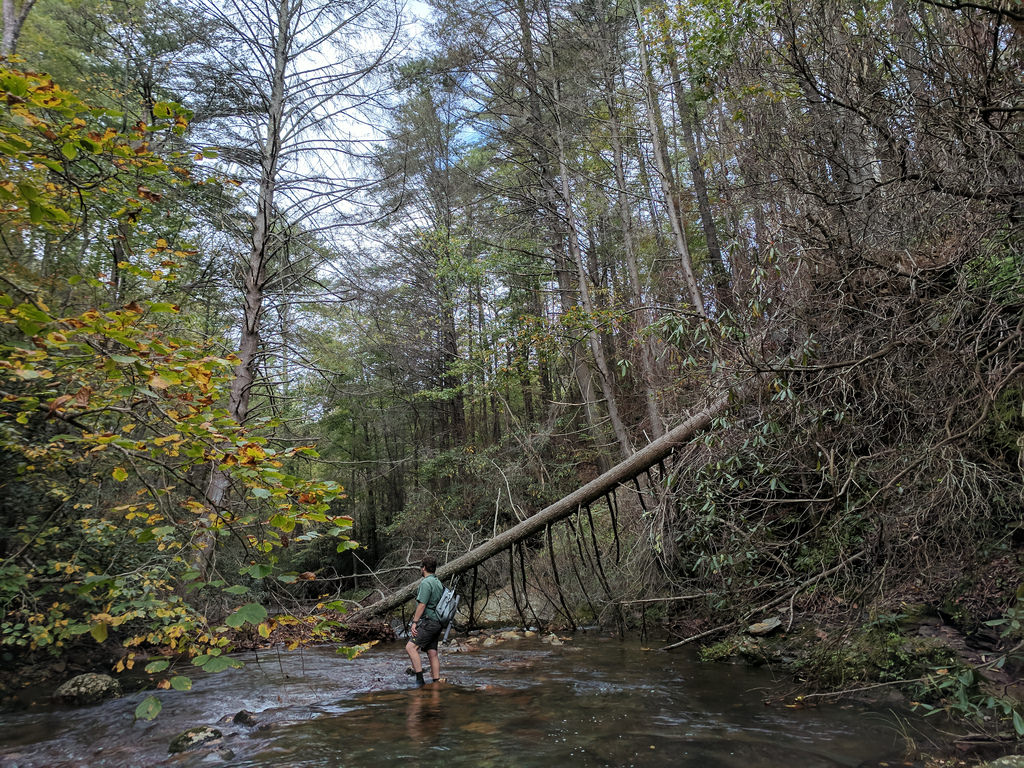 IMG_20171014_123312 by Chris Lynch, on Flickr
look at them cased caddis!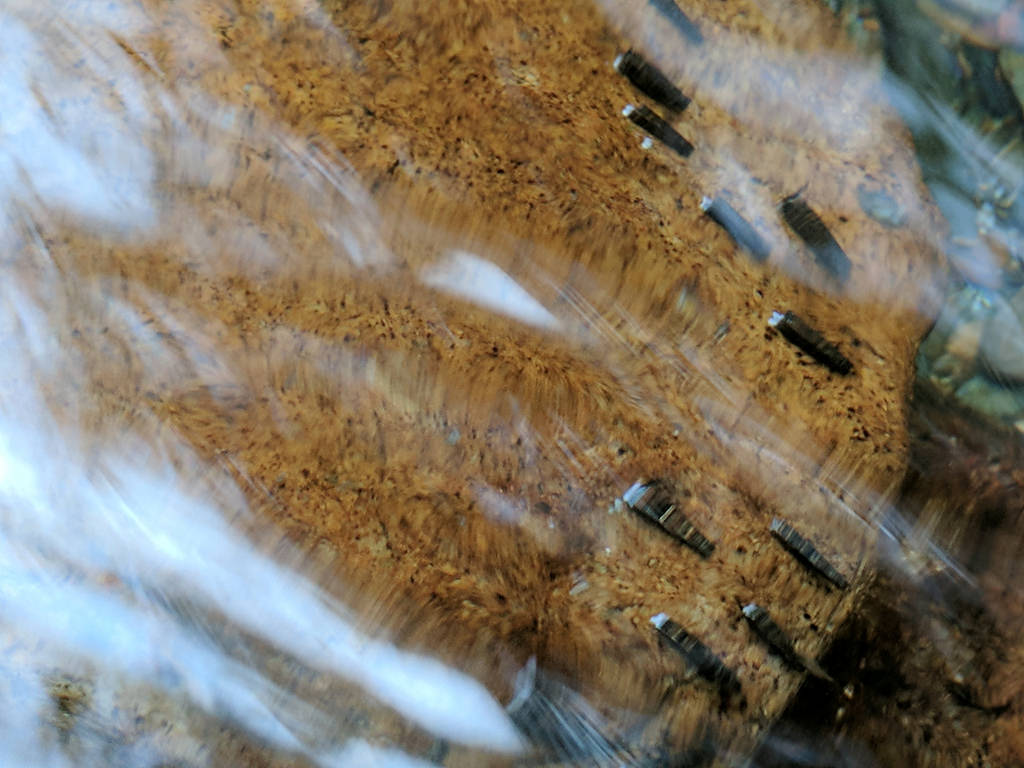 IMG_20171014_123627 by Chris Lynch, on Flickr
Snag with his specialty, CHUB.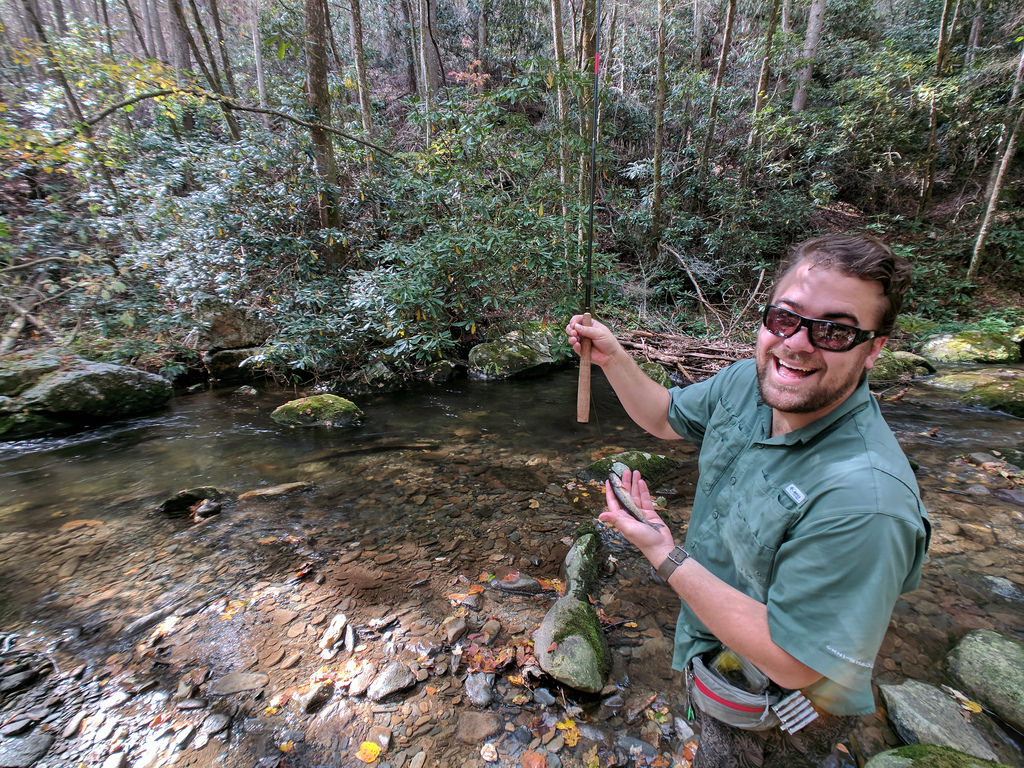 IMG_20171014_142144 by Chris Lynch, on Flickr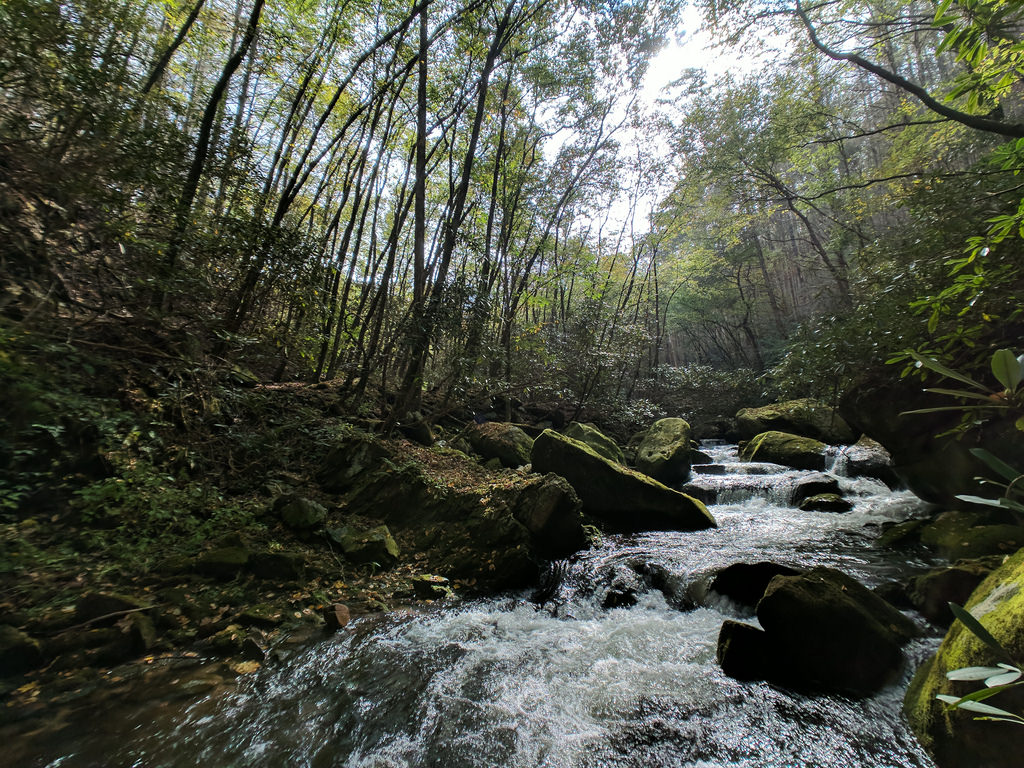 IMG_20171014_150236 by Chris Lynch, on Flickr
my catch of the day.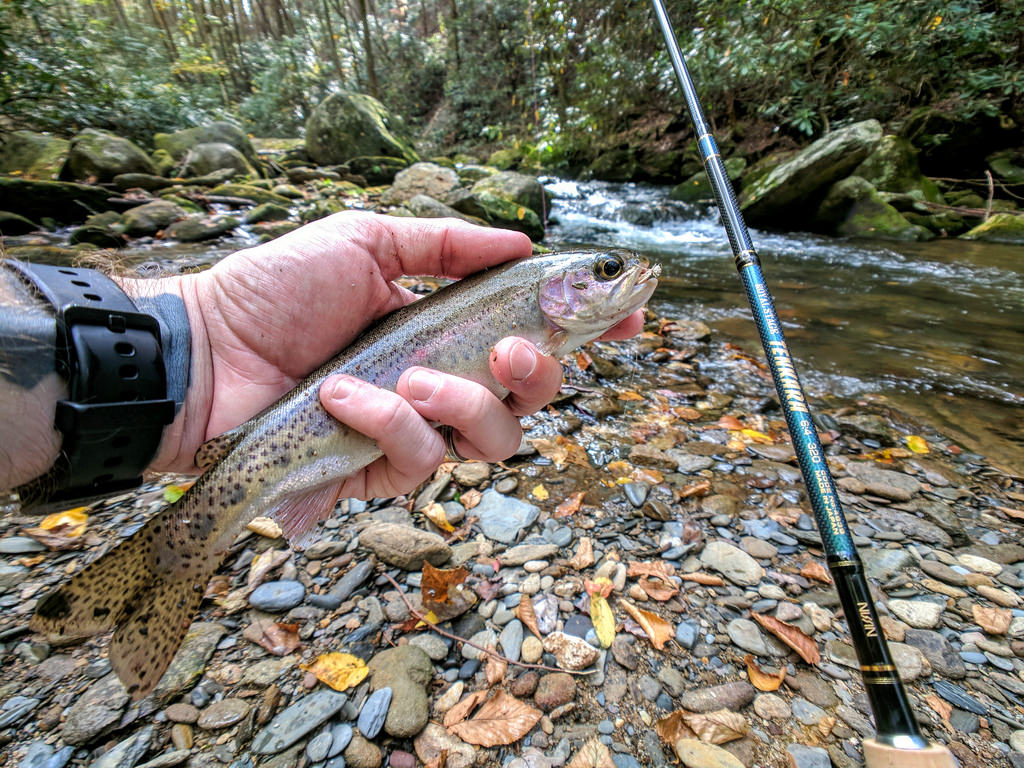 IMG_20171014_152950 by Chris Lynch, on Flickr
look at that crawfish!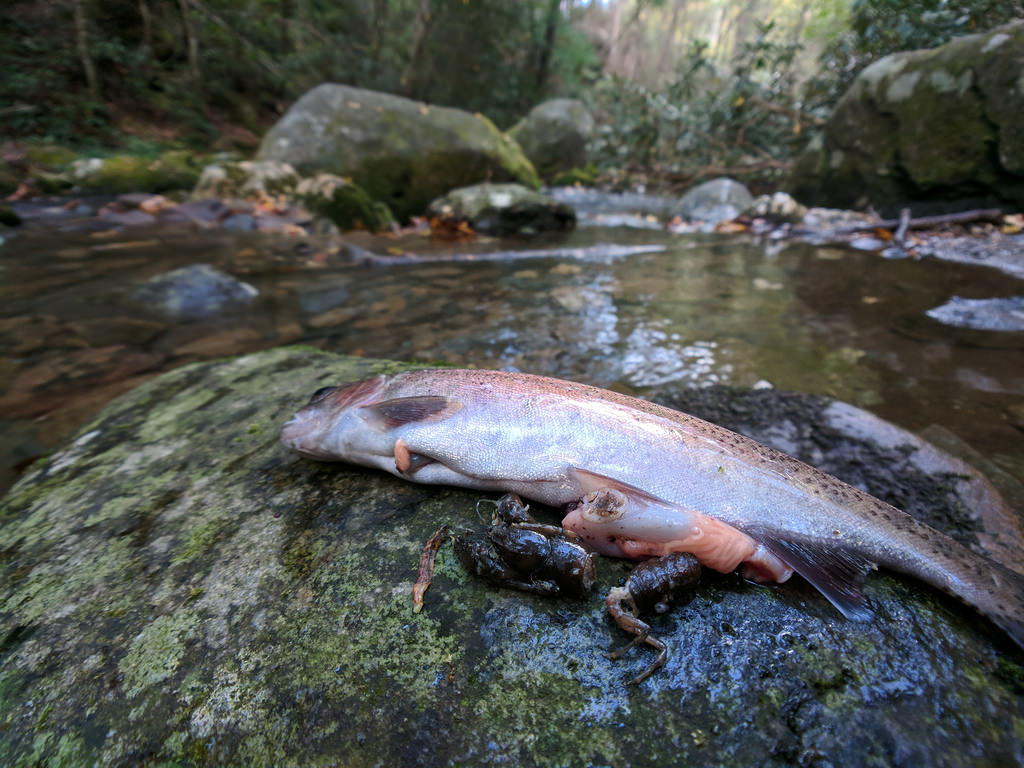 IMG_20171014_163039 by Chris Lynch, on Flickr
using the Moment Tele lens. This does not look like a phone picture!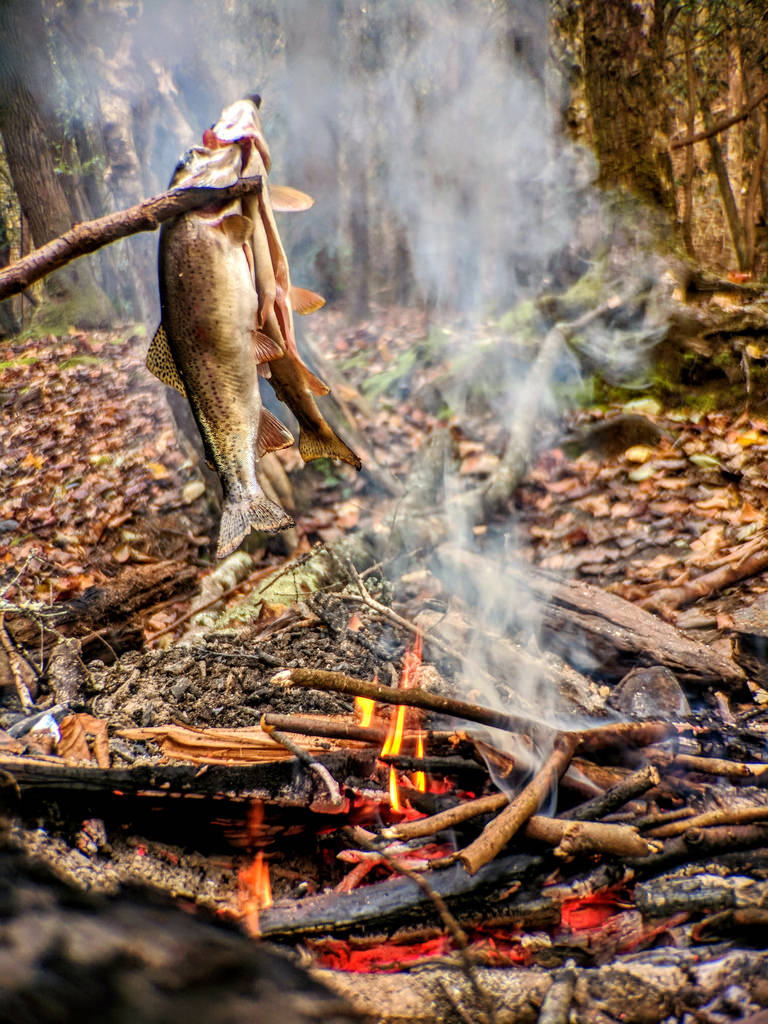 IMG_20171014_164557 by Chris Lynch, on Flickr
grill in use… it was perfect!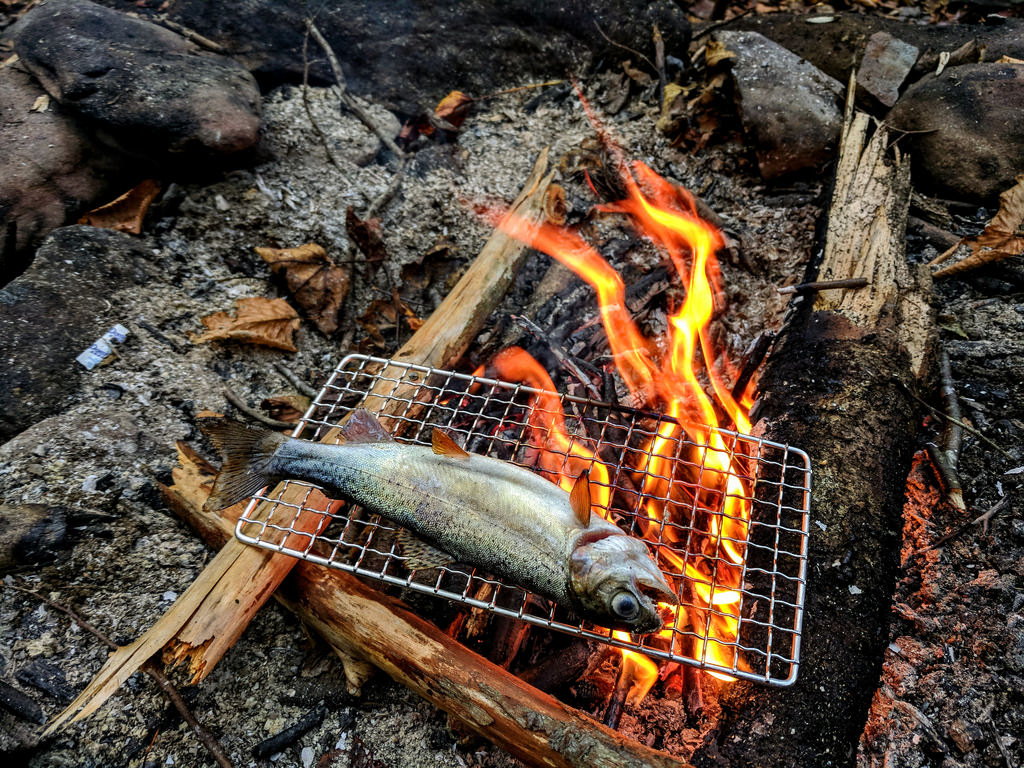 IMG_20171014_164837 by Chris Lynch, on Flickr
You can see my tarp and bivy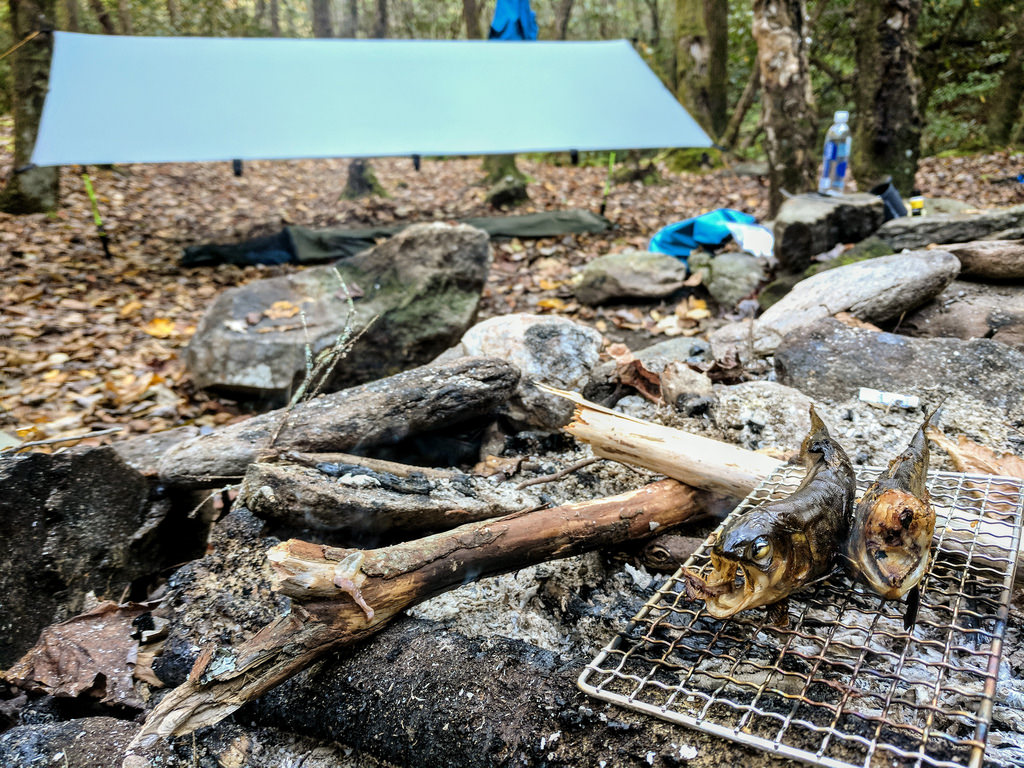 IMG_20171014_170618 by Chris Lynch, on Flickr
MMMMMMMMM delicious

IMG_20171014_171539 by Chris Lynch, on Flickr
more than one fish came out of here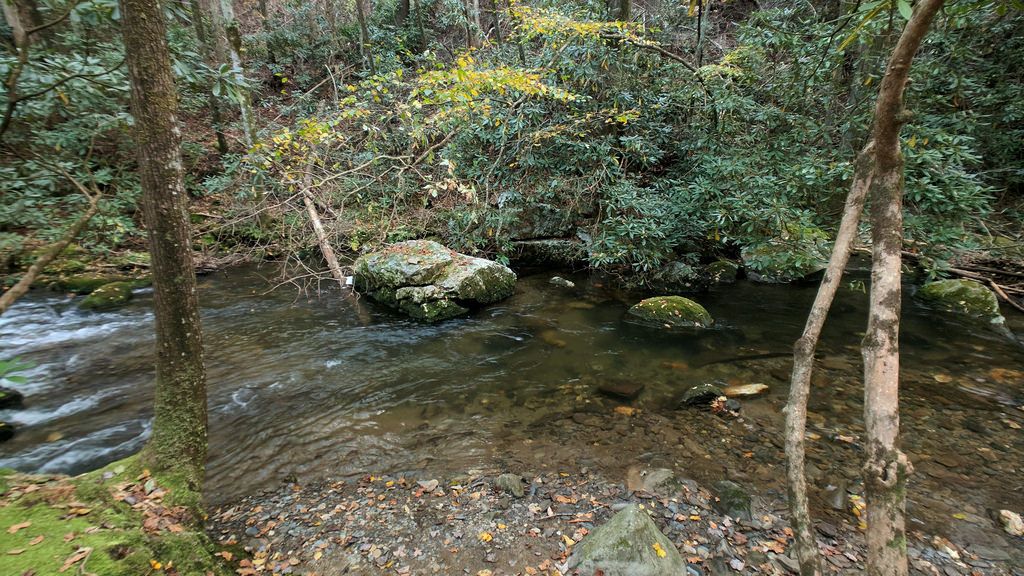 IMG_20171014_183216 by Chris Lynch, on Flickr
I prob saw a thousand salamanders on the hike out. Most were Southern Slimy Salamanders (black with white speckles- touch them and find out where the name comes from) and these guys which I don't know.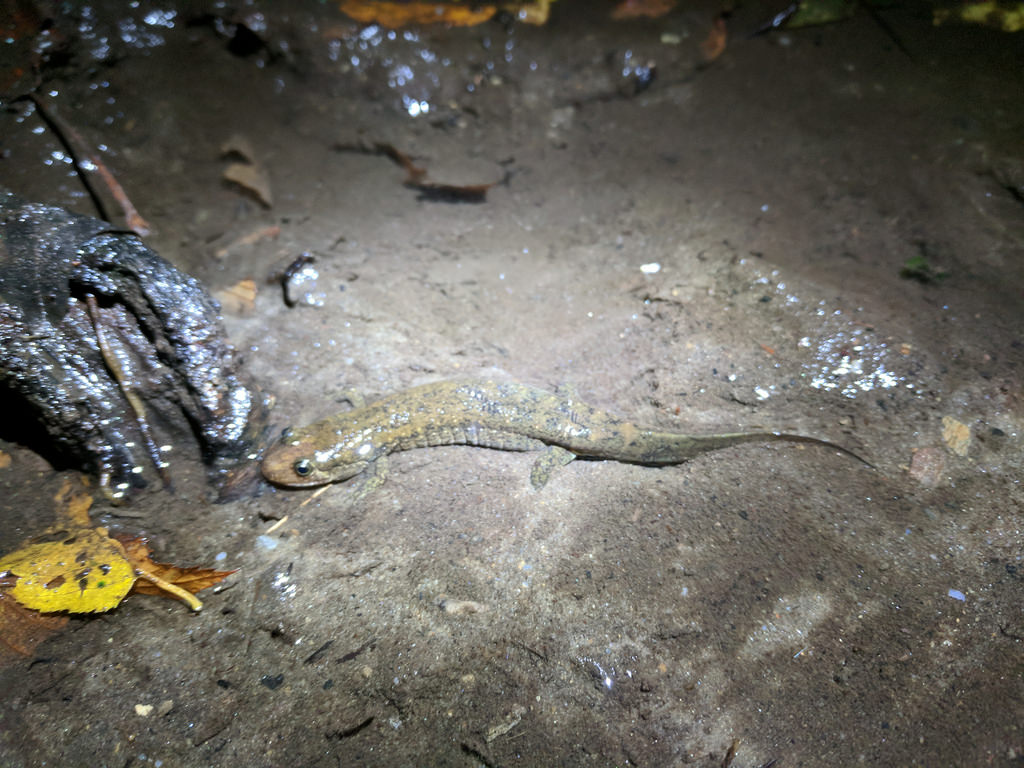 IMG_20171014_194716 by Chris Lynch, on Flickr
This little dude was laying face down in a puddle and breathing slowly. Not sure if he crashed into a tree or something.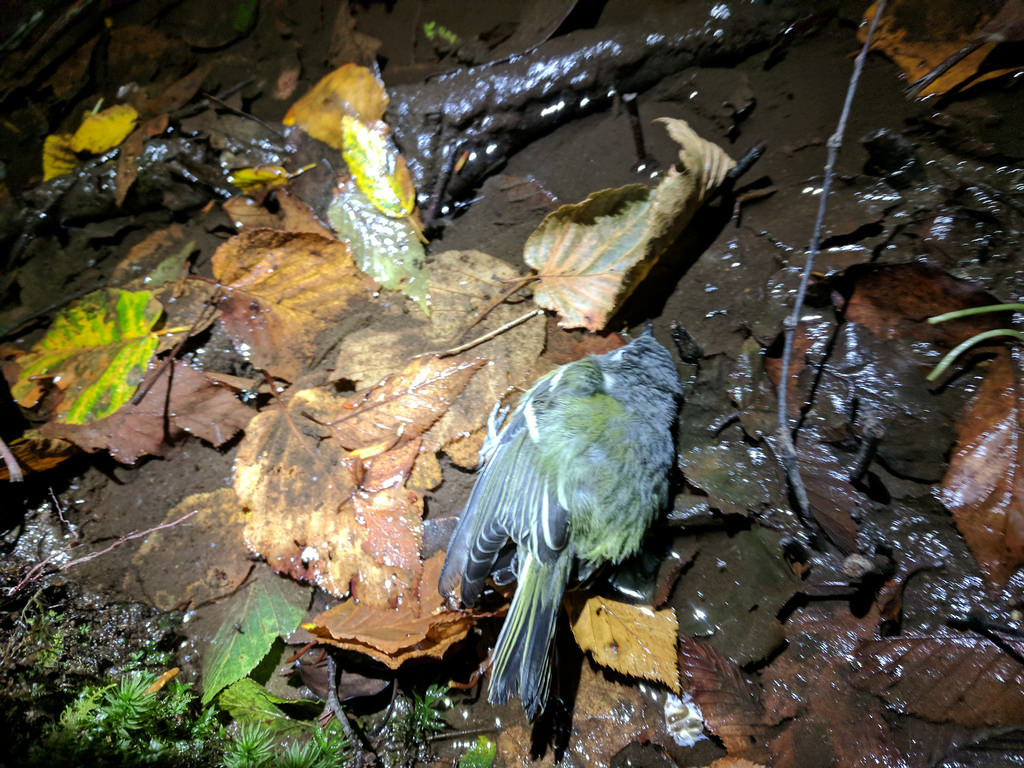 IMG_20171014_195516 by Chris Lynch, on Flickr
Snag getting a chub with my new Nissin Royal Stage Tenkara, a full flex 3.2m that is just amazing for small water and small fish.
https://www.youtube.com/watch?v=krEm3MznZnU
look at the rod flex!