oh thank you! SO much good information! I found an article by Dr Ishigaki!
今が旬!琵琶湖の浜で小鮎釣り★2017年5月
Now is the season! Small Ayu fishing May 2017 on the beach of Lake Biwa.
[Well, the Ayu are small. And it seems to be exciting.]

But, ホンモロコとは, What are Honmoroko?
A; Gnathopogon caerulescens is a species of ray-finned fish in the genus Gnathopogon endemic to Lake Biwa in Japan.
焼き上げは逆立ちで! Baked in a handstand!
琵琶湖 春の味覚「ホンモロコ」 Taste of Lake Biwa Spring "Honmoroko"
https://dailyportalz.jp 焼き上げは逆立ちで! 琵琶湖 春の味覚「ホンモロコ」
This is the video small Ayu fishing at northern river runs into Biwako. You see so many Ayu in the river don't you!!!
Wow! They were really getting excited about catching those fish
wow that is so many Ayu! Looks fun!
Update-
Changed my rental plans, found a rental company with locations in Nagoya that has kei vans!
Got a Subaru Sambar rented for Jun 1-4, Y11,000! Will bring a sleeping bag and pad, and just sleep in the back. Might cancel my ryokan in Gujo the night of the 3rd? Saves me money for gas, toll road, and fishing permits, and any other shopping i want to do.
I plan on eating a lot of meals from Lawson and Famima!
dammit, Japan-Rent-A-Car does not accept international drivers permits. back to square 1… which is trying to find an available kei-van/truck from budget rental car, in either Aichi or Gifu prefecture.
Orix has them. Kei van secured.
Glad you figured out a solution.
Looking forward to reading something about your adventure in June or July.
I am selling my 2wt fly rod, and have already ordered a replacement tenkara rod that I think will give me much enjoyment for small stream action, to use in combination with my spinning/lure setup.
So this will be a tenkara + lure trip for me.
The new rod is the Nissin Level Line Tenkara 3.2m, which TBum said is most likely just a refinished Royal Stage 320 6:4… I loved that rod but didn't like its appearance.
I will prob do a little shopping while I'm over there as well, because uhhh, why not?
may you have a good days in Gujo!
I think I am changing my plans for the second set of 3 days I have in Japan.
I already bought my ticket with Peach from KIX to ICN, got a sale price that is non-refundable lol.
But I can take a night bus (Willier) to Tokyo, stay with a friend there, fish for smallmouth (I've never gone after them before lol), then fly HND-UKB for $60 (cheaper than shinkansen), take the ferry over to Kansai, and catch my flight back to Seoul.
Not sure! I have been to Tokyo three times, but never had a chance to enjoy it at my speed, without family. Kyoto is one of my favorite cities!
Hard decision!!!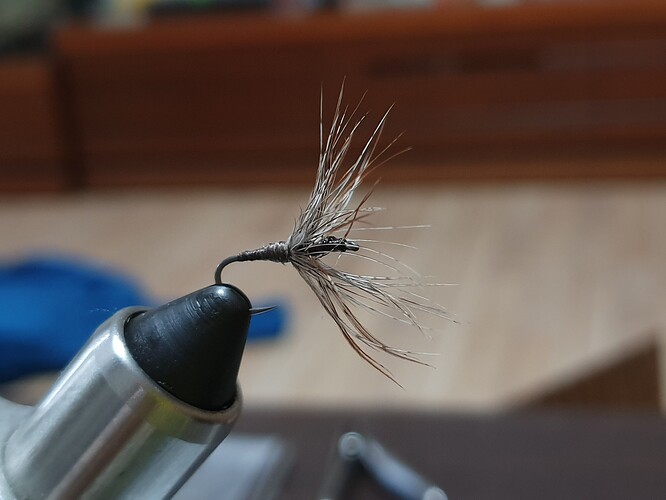 Getting ready. I want to fish mostly my own flies on this trip. I have the Nissin Level Line To 32 now. Will bring that and a lure setup or two.
So yeah, I did make that change of plans. Night bus from Nagoya to Tokyo on the 26th. Meet a buddy on the 27th for smallmouth bass in the burbs.
That evening, take a shinkansen an hour north, and meet with Keiichi (of Tenkara-ya) in the morning for a mountain stream adventure!
Chris, this is fantastic!
Yesss!
Good for you!