Are the Winn grips I see on rods the same a their golf club grips?
I have not modified any of my grips, but if I did I would consider shrink tube for its lack of weight…and to reduce the of dampening feedback.
most surf rods have some cork underwrap…but if you are applying to a keiryu rod…I would skip and just do shrink tube. You can buy it at most rod building sites…like mudhole. They sell a bunch of colors. Xflock is thin and grippy even when wet.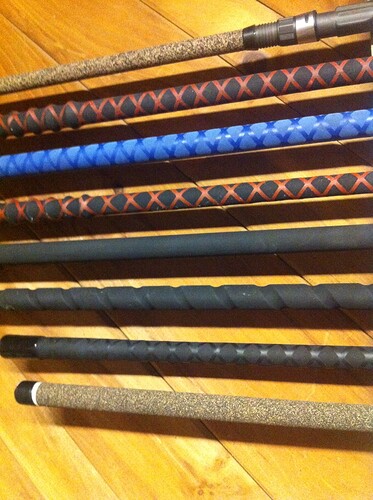 If you want a relief sort of grip you can under wrap just about any material…sort of like paco grips.
It's the same technology, just with no "squish". It's a firm tacky grip, if that makes sense.
I sure hope it's a different plastic formula because their golf grips had a reputation of being very slippery when wet . . . mine sure were!!