I'm using a tenkara stick since I read Tom's blog : http://tetontenkara.blogspot.com/2012/08/making-human-tripod.html
As tenkara let our left hand free, it's easy to use this hand to hold a wading stick.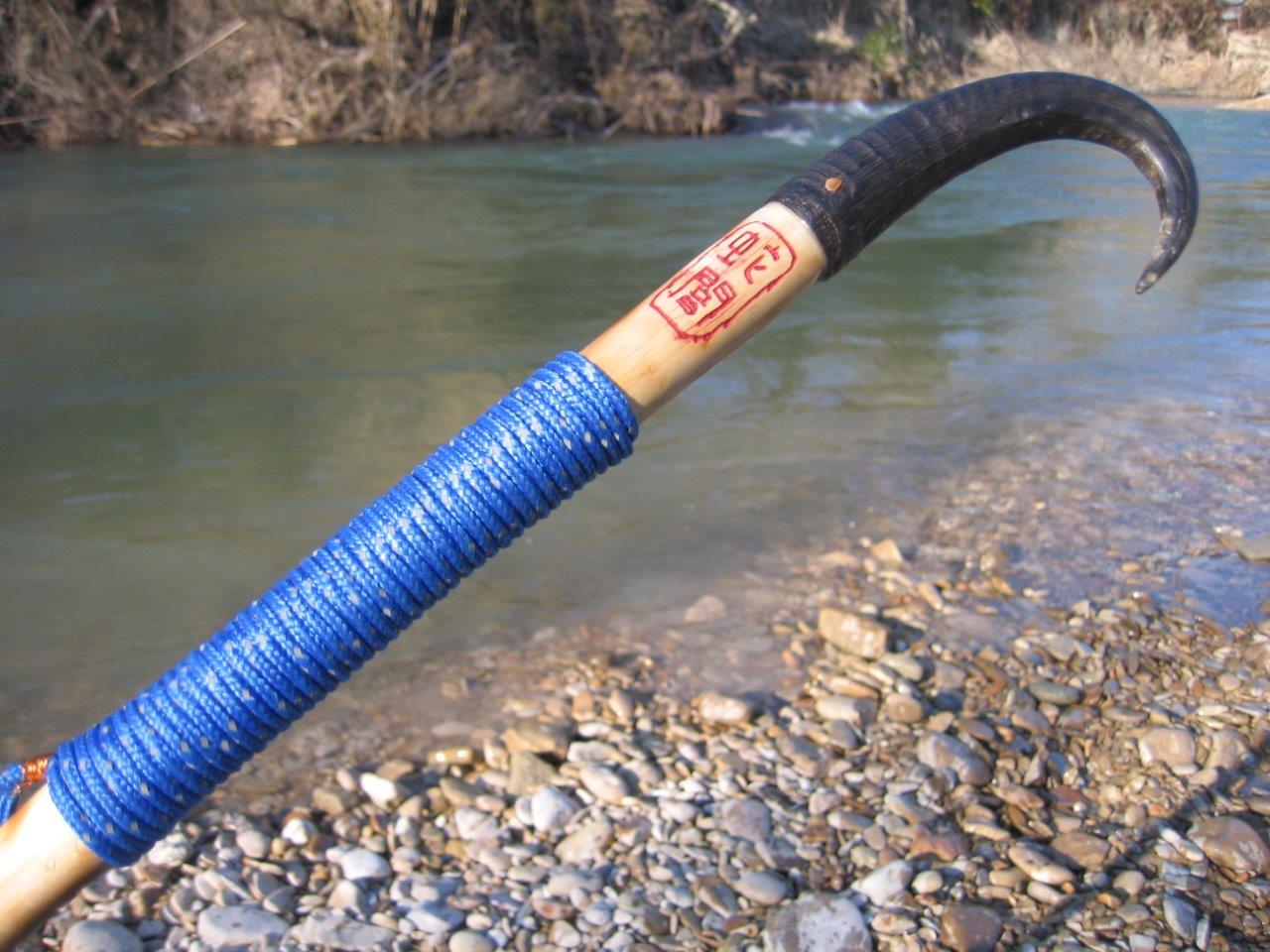 It's very useful when you got older and mine saved hundred of my flies from the trees .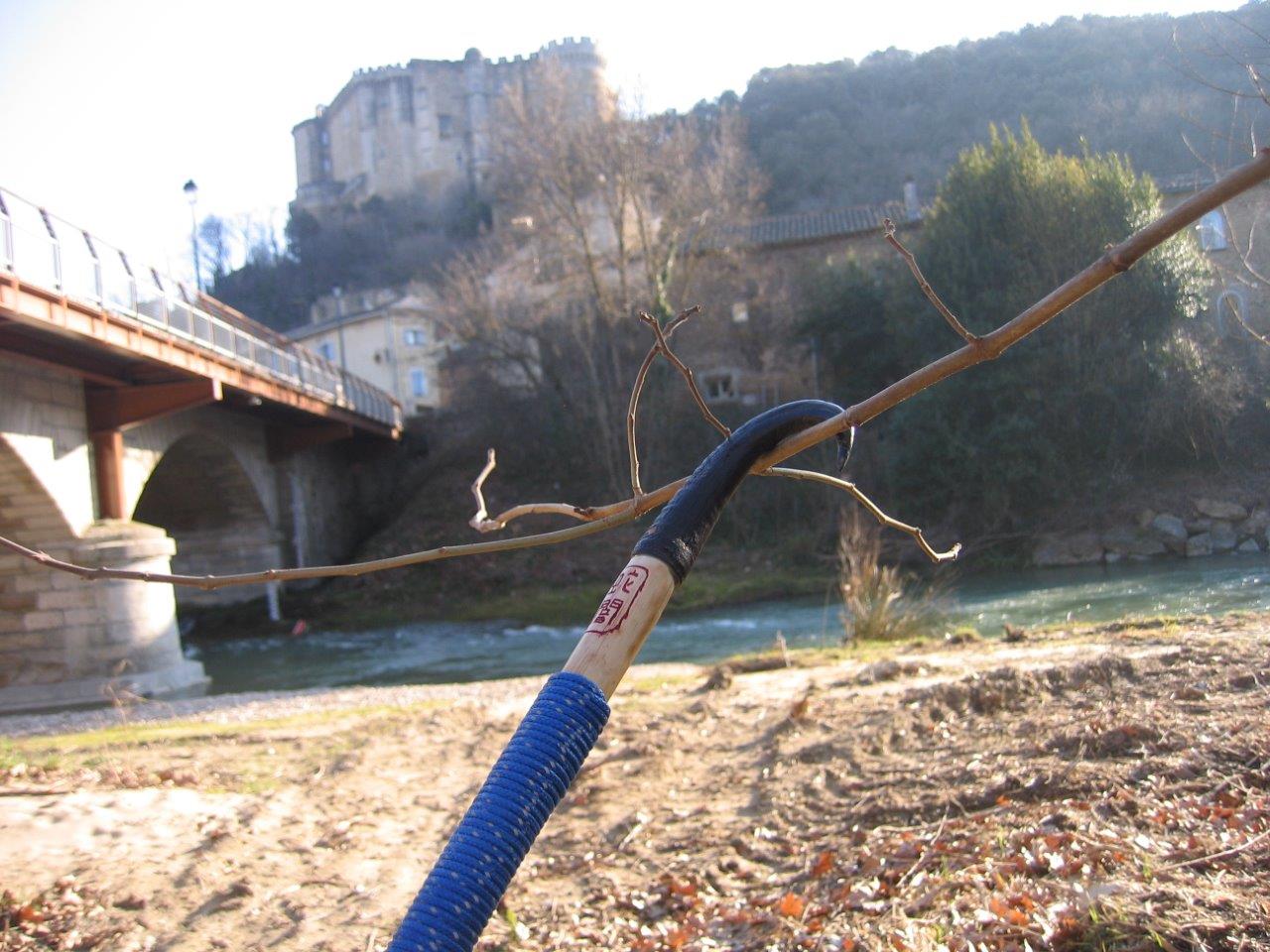 Sometimes it helps to save my friend's flies : have a look at 3' in this video:
It's easy to make our own tenkara staff, mine has an Alpine chamois horn that make easy to grab the lower branches.
Do you use this kind of tool ? Come on, show us your wading stick