I tie flies most days. I am a fixed line fly fisherman specialising in fishing for English freshwater species on the local canal. I like simple flies, mostly soft hackles, nymphs and midge patterns. Occasionally I will tie a Kebari style fly, usually in the reversed hackle style as in a Sakasa Kebari.
Recently I purchased some holographic tinsel and I am amazed at the effect it gives after being treated with UV resin.
Have a look at the dressing below.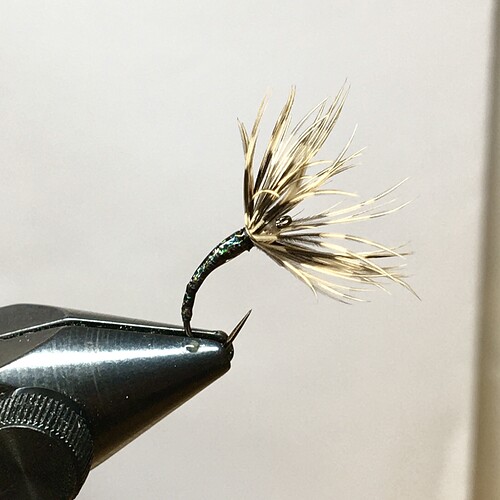 I have used a Hends BL550 size 14 hook with Uni-thread 8/0 black and a 2.5 silver tungsten bead. The body is formed with thread then over wrapped with Hends Black Holographic tinsel which is treated with Deer Creek UV fine resin I have used a Hen Pheasant back patch hackle. The body colouring is very subtle - various greens.