If you like Japanese language tenkara books, テンカラ釣りがわかる本 , is a fun book.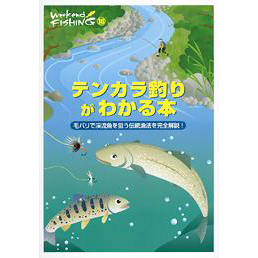 A bit dated perhaps because it was published January 2009. However, It's picture heavy, and if you can read a little bit of Japanese, or can figure it out, it helps to understand a lot more of the fishing tips in the book.
It is one of the Weekend Fishing series of books from Chikyūmaru [ 地球丸, Round Earth/Earth Circle?]
Thus far I haven't found anyone credited as being the author, but Kazuya Shimoda-san is the guy in all the photos in the book.
The book can be found on the Chikyūmaru website, scroll down to the bottom of the page to see a complete list of the table of contents. The book is divided into 5 basic topics.
http://www.chikyumaru.co.jp/detail/class_code/8-222/
Some of the pages can be clicked on to see a jpg image of that page.
Here is one of the sample pages: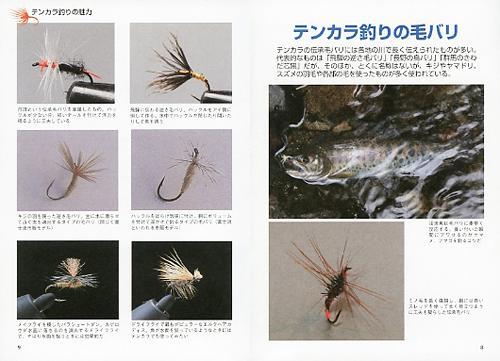 A digital translation of the TOC into English can be seen on this global rakuten webpage. some of it translates correctly, some not so much, but enough to get the gist of the topics:
http://global.rakuten.com/en/store/ebisu3/item/cky-9784860672225/
Part 4 did not translate correctly, it should read - PART 4 Tenkara kebari tools and how to wind
Adam Trahan's interview of Kazuya Shimoda-san can be read here:
http://www.tenkara-fisher.com/search/label/Kazuya%20Shimoda
Where you can see that this book is not listed to his credit.
Only the Mook (ムック), "Keiryū Tenkara Super Lessons" ( 渓流テンカラスーパーレッスン) is listed as a book + DVD that he authored. Which is also a fun book.