More suburban runoff ditch action here in Alabama.
I have to thank Troutrageous for the Coleman Can Cooler/sling idea, I've been using it lately and it's awesome for short excursions not far from the car.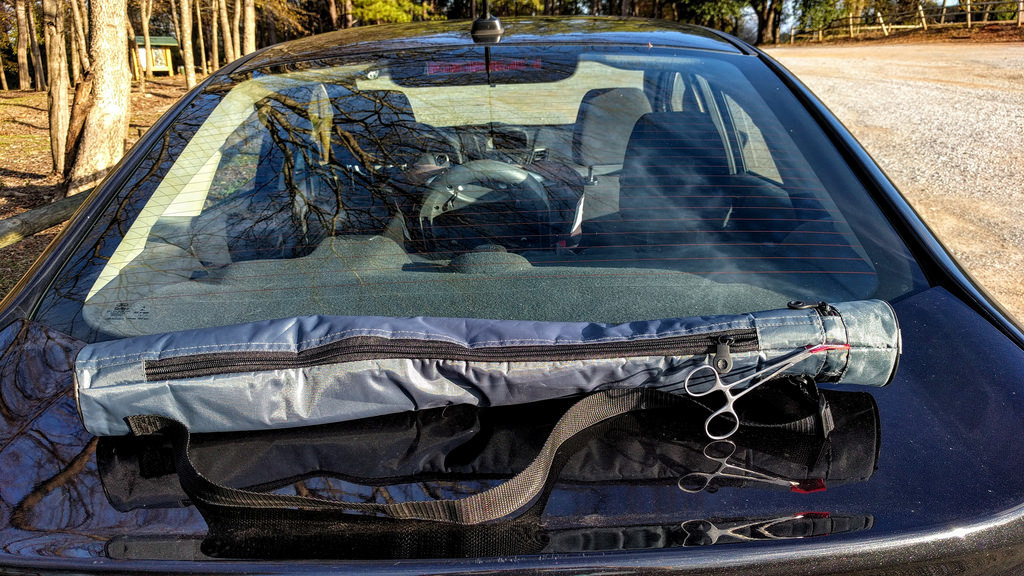 IMG_20170111_153723 by Chris Lynch, on Flickr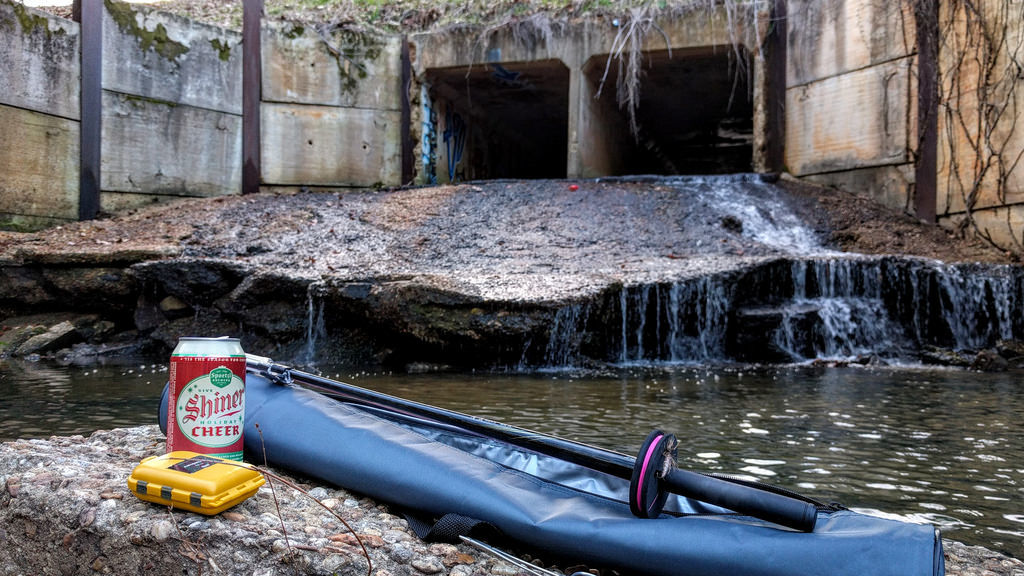 IMG_20170111_161936 by Chris Lynch, on Flickr
First I actually went a little further downstream and was fishing with the Soyokaze 27. Love this little rod. I was throwing a little kebari and caught several little sunfish, like in the 3-4" range. Was basically yanking them out of the water.
Then I moved back upstream to the first main pool, under the bridge that leads from the parking area to the "nature trail" which follows the "stream".
Here, I used my giant (#6) killer kebari, which was the second fly I tied. I have already caught both bass and trout on it, it's an incredibly successful fly for me.
While I was rigging up, I couldn't see any fish at all in the pool around me. A few days ago we had 3 days of freezing weather, but today we're back into the 70's. I wasn't sure what to expect.
First cast, I had at least half a dozen sunfish come blasting out from under the rocks and fighting over the fly. YOINK!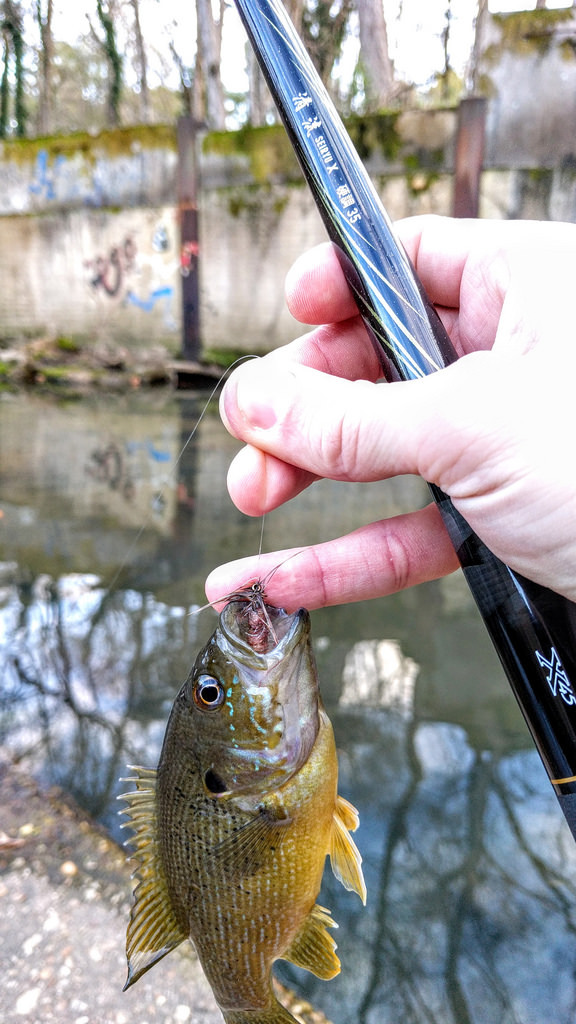 IMG_20170111_162211 by Chris Lynch, on Flickr
Another cast, another fish.
Another cast, another fish. This time, as I was lifting out of the water, he flopped off the hook, and the fly went soaring. Got tangled on a branch that I can't get to, and the fly is still there
Changed to normal killer bug.
Still, lots of fish rushing the damn thing.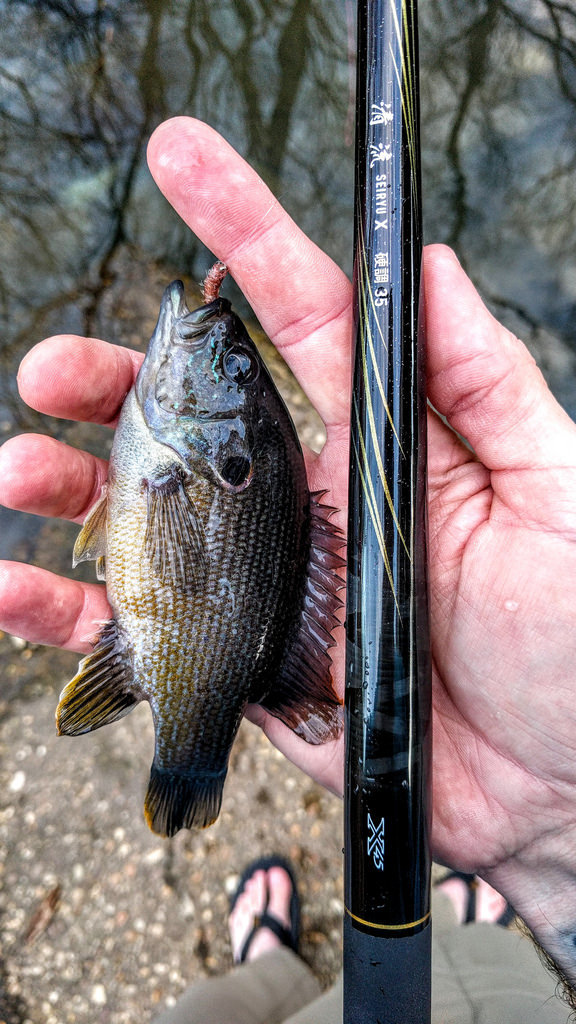 IMG_20170111_163045 by Chris Lynch, on Flickr
Really amazed how much bend these little guys put in the Seiryu-X 35. This rod throws a KB so damn well. I'm using 2.5 Oni LL and 6X.