suntech GM 53 purchased Dec 29, 2016, paid $295 shipped for this rod from tenkarabum.
My price $200 shipped/insured conus., paypal only. Open to offers.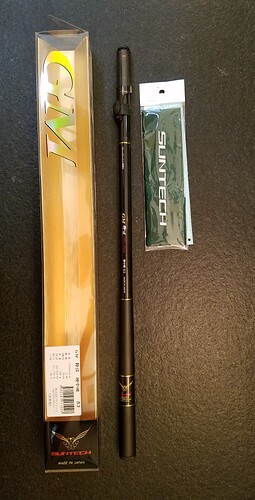 This rod is a triple zoom rod. 4.5 -5.3 meters. - 14'10", 16'1", 17'2"
I fished this rod about a dozen outings or so in big river settings… Honryu .
This rod makes quick work of larger fish. Just awesome.
I fished this rod a hand full of outings for two seasons and since then, I have found that I enjoy smaller stream fishing over bigger rivers. This rod probably will not be used again, so it needs a home.
This rod is in perfect condition. Comes with original packaging the rod sock.
here are some post where I used the rod.
Details from tenkaraBum: