flying dragon Dec 1, 2015 , paid $245 shipped for this rod from tenkarabum.
My price $180 shipped/insured conus., paypal only. Open to offers.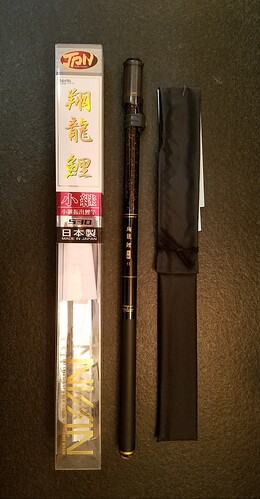 This rod is a beast. I bought it to fish from the surf and for some atlantic salmon. If you are looking for a rod to stop large fish, this will get the job done and then some.
I probably used it for a couple dozen outings or so, and just have not used it much since.
I also own a Kyogi which is really similar in both action and weight. I dont need two rods that do the same thing.
It is so much fun to fish and to load up with a nice fish.
A post where I fished this rod.
Details from tenkaraBum: