SOLD
Many of you are probably familiar with my interesting 390. I borrowed the rod from Chris Stewart (was part of his personal stash), and broke the grip section on the river. Well, it broke my fall at least.
The grip is "splinted" with a plastic tube and gaffers tape. I have fished it this way for 6 months, landing panfish, bass, and trout with no problems.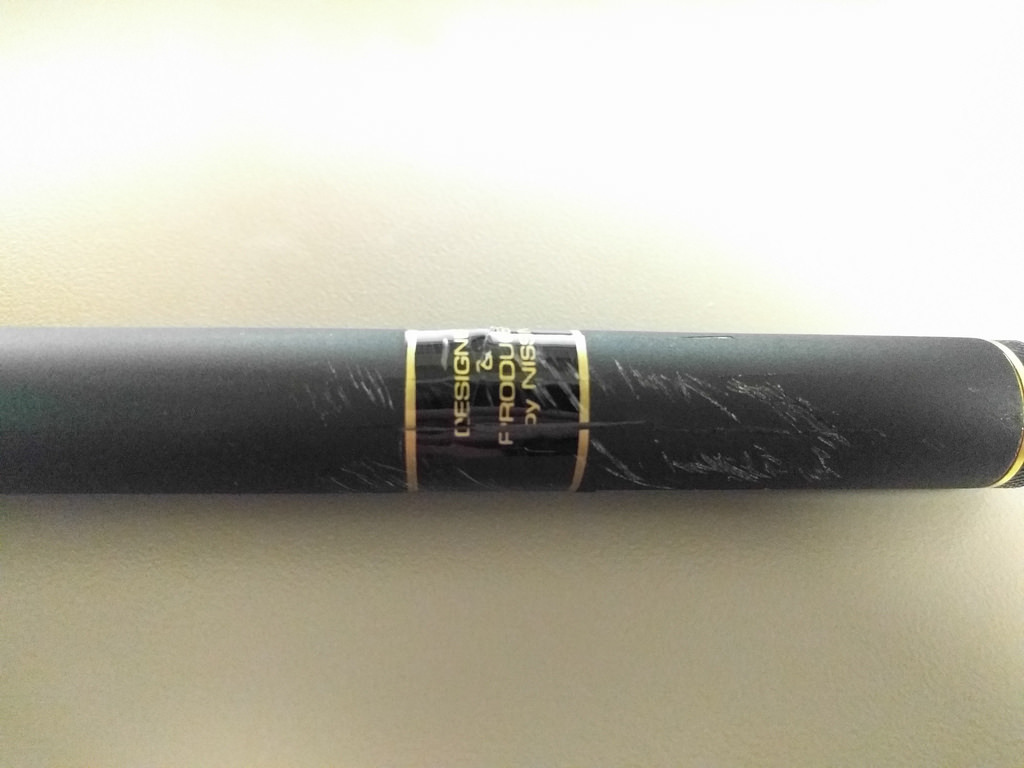 IMG_20160725_120011 by Chris Lynch, on Flickr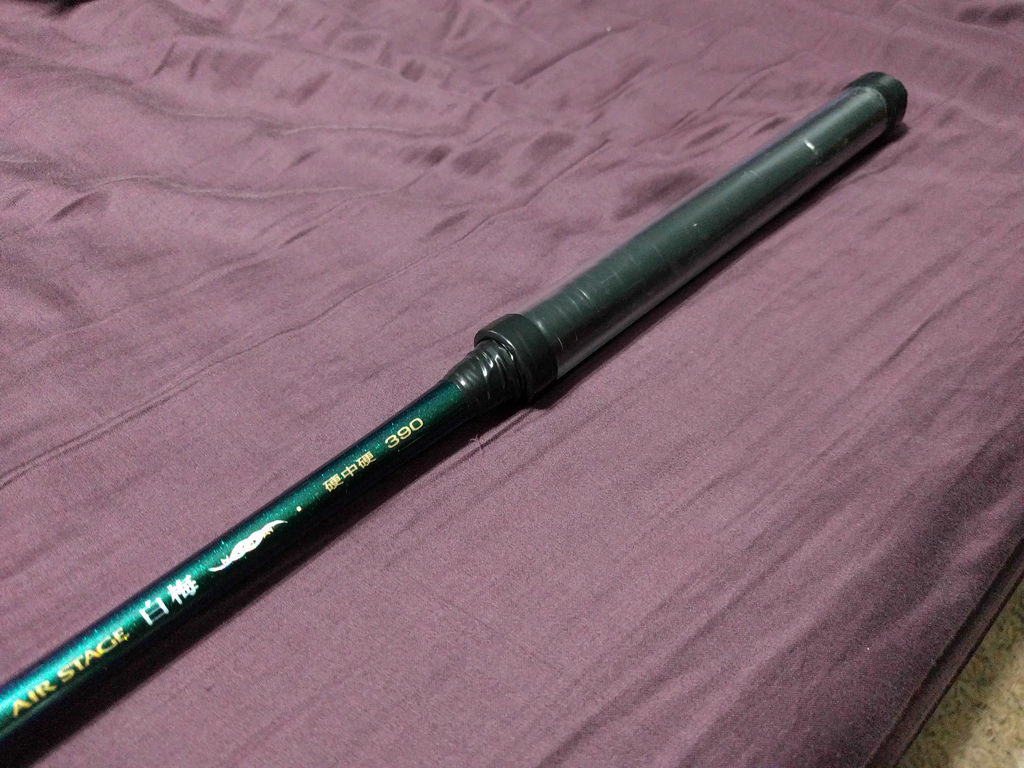 IMG_20160804_112736 by Chris Lynch, on Flickr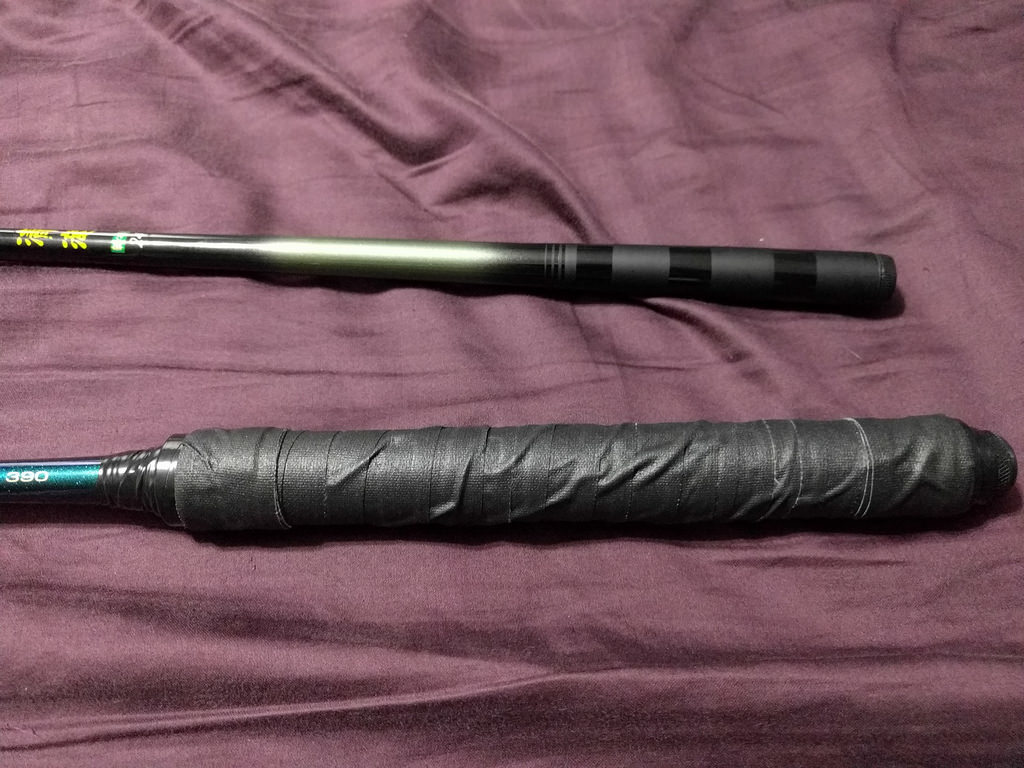 IMG_20160804_113202 by Chris Lynch, on Flickr
Redeye Bass! POPPER ON AN AIR STAGE! This rod will cast a tapered line and bigger fly surprisingly well, but you will feel the smallest fish on the end. It's pretty awesome.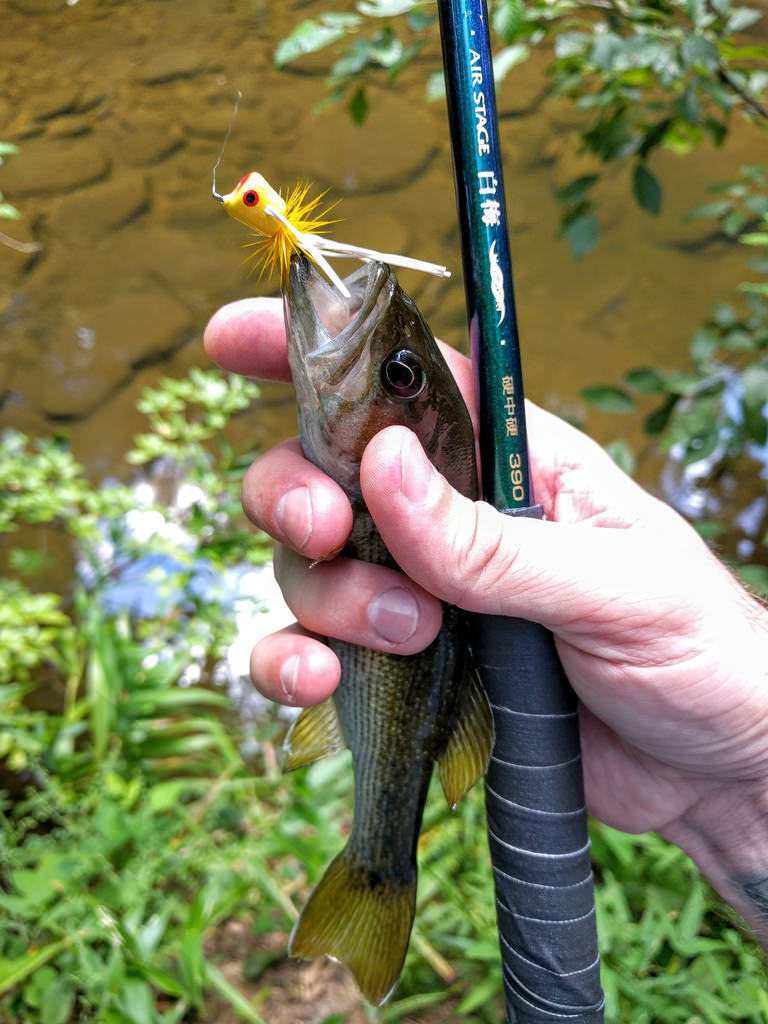 IMG_20160816_132907 by Chris Lynch, on Flickr
IIRC, Chris quoted me somewhere around $70 for a new grip section.
The second section up from the grip has a decent scuff on it from the fall, but not anything that I think would interfere with this rod's capabilities, seeing as it's a 7X rod.
My 290 I bought new from Rakuten in the summer. It has caught me a nice variety of trout and warmwater fish. Always 7X. I don't think there is a single blemish on the clearcoat. Prob some dirt on the non-skid finish of the grip that will clean off, but that is about it.
First day I had it (15 mins after getting it in the mail)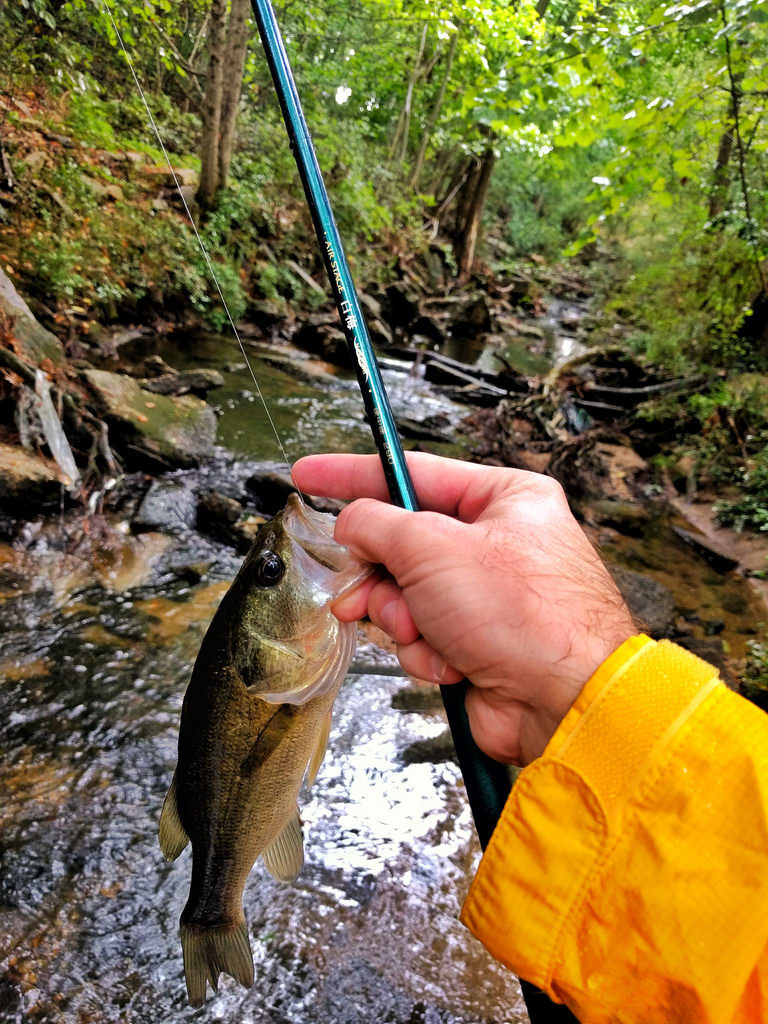 IMG_20160811_164736-01 by Chris Lynch, on Flickr
beautiful NC wild bow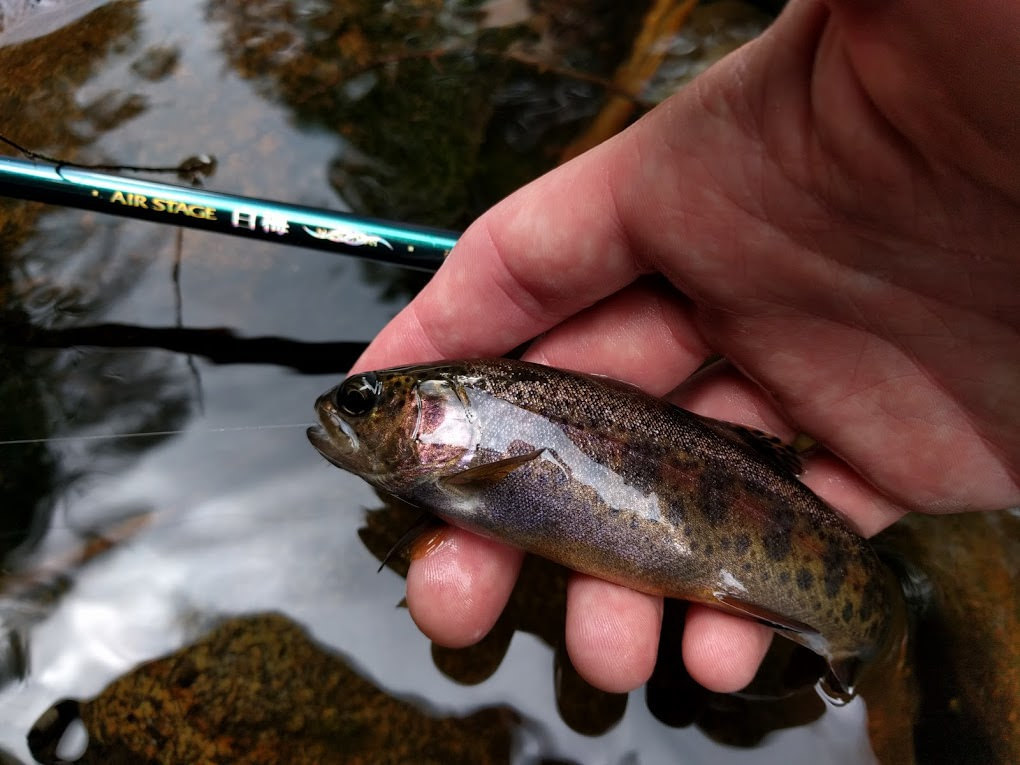 IMG_20160904_132513 by Chris Lynch, on Flickr
These are the 硬中硬, "Hard in hard" or "Hard in Medium Hardness", depending on translation. What does this mean? These are the softest variant for their respective lengths in the Air Stage family. The 290 is not on Chris' Common Cents scale, but I would estimate it around 7. The 390 is an 11 on his scale. An 11 penny 3.9m rod.
The 290 is just magical with the Fujino White Tenkara tapered line. I fish it almost exclusively with this line- mine is the 3m line. Small dries, kebari, and small nymphs.
WHY AM I SELLING?
Truth be told, a good portion of the reason is that I just don't want to fiddle with 7X anymore. I'm right handed, and here I am 6-months post "fall in the river"- my index finger on right hand still does not work right. Dr says prob never will be "normal" but will get better. 7X is very difficult for me to tie these days, and i get very frustrated quickly with it.
The 390, for the fish I would target with it, is simply too long for the places I will target those fish, at least most of the time. I really have to find places to use it. I have therefore not been motivated to "fix" it.
The 290 is awesome, but with some recent aquisitions I think I prefer 270 as my general purpose "small stream" rod, then maybe something really tiny (180?) for even smaller.
Basically a combination of factors led me down this path.
I will entertain offers of trade for a big fish rod- something that can handle a 20"+ trout, large bass, or carp. 450ZX, Daiwa 42MF, Kiyose 42SF, Keiryu-X, etc. Single-hand big fish.
290 I would like $110, including shipping and paypal. I have the box and papers, both original caps. Can include the Fujino White Tenkara 3m line if interested (FREE BONUS! OOOOOH)
390 because of it's state of disrepair, I am asking $35. No included bonuses lol.
Together, $125.
Two interesting 7X seiryu rods that will have you covered from tiny headwaters fish to medium sized medium to large water. The 390 is surprisingly powerful when you have the room to work it.
SOLD