Hi all -
While this is by no means a requirement, I would highly encourage you to use Private Messages when doing transactions via the Marketplace Category. That way the rest of us do not see your correspondence. Also, please note that if you reply to an email from someone else's message, unless they've sent you their personal email address, that message comes directly to the admin email (i.e. me!) instead of that person.
To use PM's:
1. Click on your avatar (or the letter representing your screen name) to see the drop down menu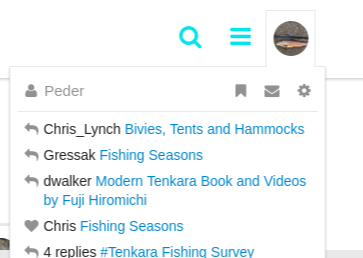 2. Click on the little envelope in the upper right and middle

3. Click on New Message on top left



4. Type in the user name of the person you wish to communicate with, write your message, and send it off

I hope this helps if there is any confusion.