Fall in New England is a special time for me.
It marks the end of my surfcasting and the beginning of my troutfishing.
I have been doing a few morning trips where I surfcast in the dark and then switch to a tenkara rod when the lights turn on and hit the local rivers. Pretty neat and I am fortunate to be able to fish two dramatically different fisheries withing 20 minutes of each other.
I really enjoy the dramatic contrasts between the two fisheries.
The needlefish lure that I use for Striped bass is longer than most trout I target.
The striped bass is about 46". A real beast.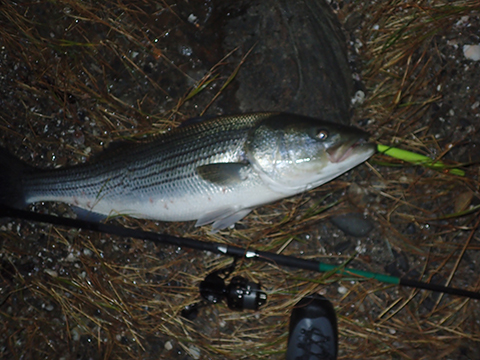 I suppose I may be labeled a weirdo for leaving that bite I had that morning. I had several large fish and they were actively feeding. I left the fish biting to go and see if I could catch some wild brookies and browns, most of which are 6-8".