They will be about an inch (25mm) smaller that the larger home made one I make out of heavy paper stock, and being slightly smaller will be easier to insert into a zip lock bag. And lacking coloration will also be easy to label without having to glue on a tag.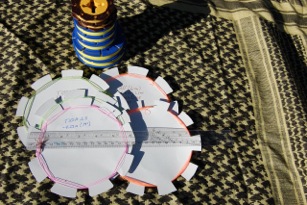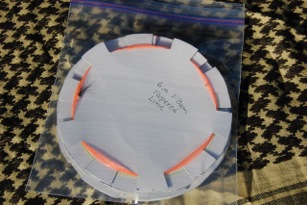 And larger than the small ones I make. They were sized so that in a pinch if I need one I can make them out of a blog in card from a magazine. Having an odd number of points circle, each round passes on a different side of the card so the card wont saucer on me and stays relatively flat.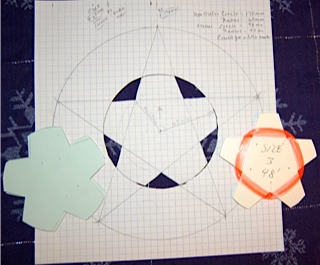 I've not yet heard back from Keiichi-san, Bad timing making the enquiry on the weekend. Other times I hear back from him quickly. The cards are not heavy like a magazine or book I am expecting the postage charge to be low.