So, one of the founding concepts of tenkara is the impressionistic nature of the fly patterns.
I wanted to offline some thoughts on this and even western patterns…like say related to my recent post in the fish photos.
Sort of sad…I can id an insect from a flyfishing replica, but cannot id the insect. One of the wonders of tenkara…releasing the ignorant onto the stream…hahahhaha…just a real demystification of trout fishing.
I see this golden orb flying around and think to myself…looks like a caddis style trout fly. A golden orb fluttering around. It is the only one on the river and it moved from me to the other side of the river. I willed it to me and into my hand…hahahaha…I wished that worked with other things but I will settle for getting this winter caddis( as @Peder identified it ) into my hand. Once in my hand…I thought…hmm…neither golden nor orb, nor anything like a caddis trout fly…not what I expected to see when I caught it…and probably not what a trout sees when its in the water. Its pretty brown and neutral looking at rest. Motion and light make it look like something entirely different. When it sat in my hand I went from certain to completely uncertain what I had caught. What is this thing???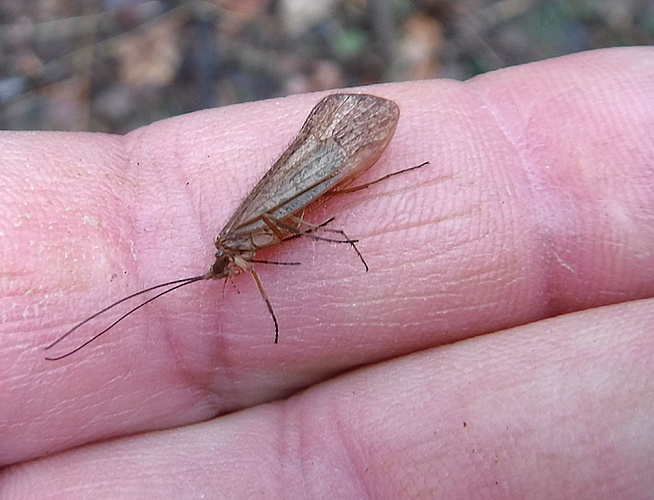 below is an elk hair caddis…from in the riffle site.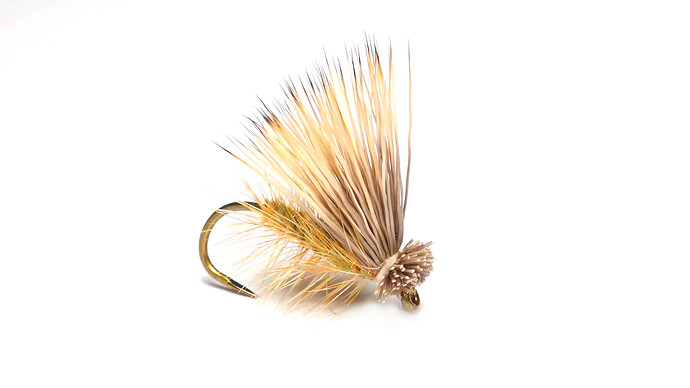 Now the trout fly looked more like what I saw flying around and I supose it may look the same if it were just hatching and its wings were in motion on the surface, but…I have never witnessed that event. I have seen hatches and differnt insects bumbling about close to the surface, but nothing ever on the surface. Its not to say it doesn happen, but rather noting…in all my time on the water, I have not seen it…so it is uncommon.
The rivers I fishare frequented by western fly fisherman. I know they fish these caddis patterns as I see them snagged in the trees and bushes all the time. Usually with a midge nymph dropper…but not always.
The fly pattern interpretation of the insect in flight reminded me of futurism.
"Nude Descending a Staircase No. 2" by Marcel Duchamp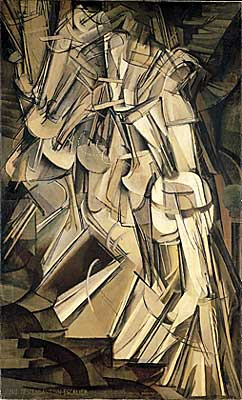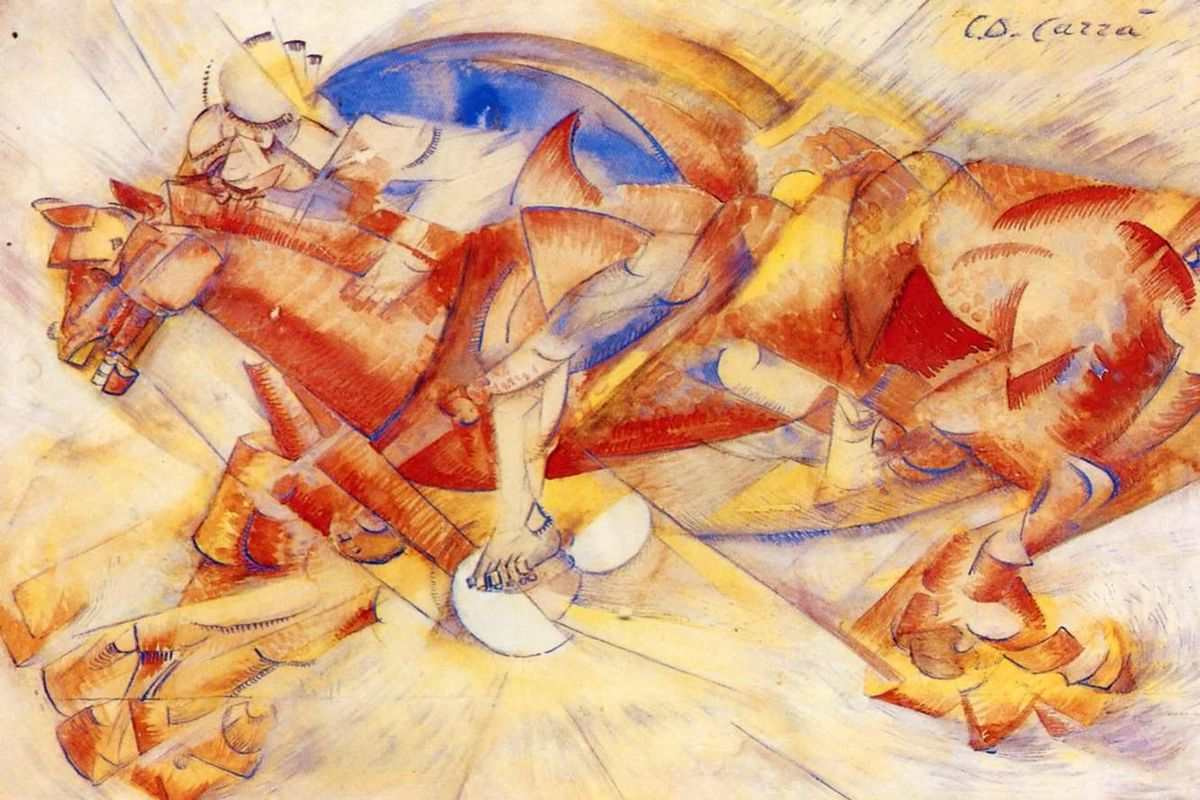 The Style And Aesthetics

It took some time until Italian Futurists developed a distinctive style and subject matter . At first inspired by the color and optical experiments of the late 19th century, the contact with Cubism at the Salon d'Automne in Paris in 1911 completely changed their artistic direction. They adopted Cubist style and methods that offered them a means of analyzing energy in paintings and expressing dynamism . Aiming to represent an object's sensation, rhythms, and movements in their works, they experimented with the fragmentation of form, the collapsing of time and space, and dizzying perspectives. They advocated the concept of the "total work of art" in which the viewer is surrounded by a completely Futurist environment in order to achieve "a reconstruction of the universe" . Their style evolved from fractured elements in the 1910s to a mechanical language in the '20s, and then to aerial imagery in the '30s.
In short the painting style has cubist elements but also focuses on expressing.motion.
I see the same thing in this elk hair caddis and find it sort of fascinating. The impression of the insect in flight. Whether intended or not.
kebari are the same…legs and wings and moving bits…the more the better…the buggier…the suggested motion…even at rest.
@Peder his kebari.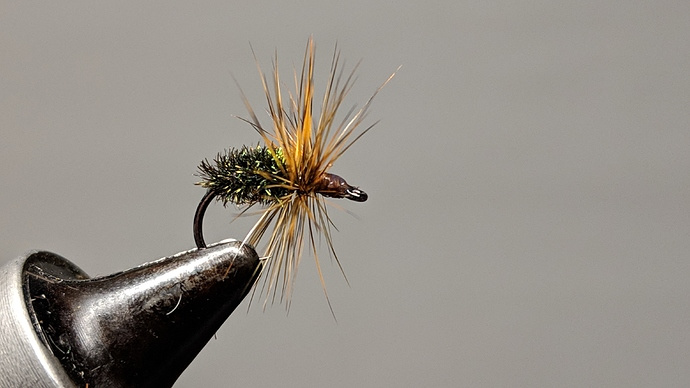 an insect is noted to have at maximum. 6 legs, 2 antenae, and 4 wings.
good thing fish cant count.
I find it all very interesting and strange. I think its fair to say that as we have stated many times its about size and motion (vibration profile)…and sometimes color. I was speaking to a friend today at work about flies. I like tying them, but have poor skill. I am thankful that there is no penalty for me only knowing how to tie a only couple of patterns…and I am happy that I do not need to spend time on more. Its not that I do not enjoy trying new stuff, its more…the older I get the less interested I am in trying to improve things that are working fine.
In 2019, let us embrace the futurism in our flybox. Insect sculptures in motion!!!