I was wondering if anybody has done this before or if anybody has ideas on how best to accomplish this. I have a Daiwa seiryu X-45 and id like to make a foam handle for it so it fits my hand a bit better.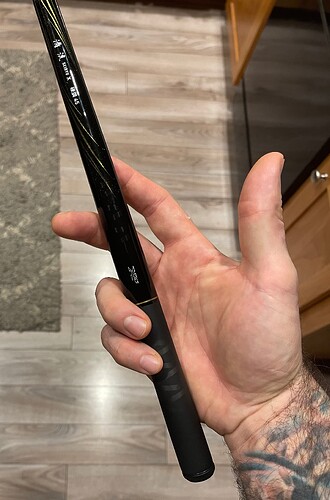 Ive seen it on a few Japanese youtube videos and found an old link to an article in Japanese with photos of a foam handle being installed on an older Daiwa Rinfu rod. Since the Seiryu X is the Rinfu's successor it should be a fairly similar process. The problem is based off the photos I'm not quite sure what the process is!
https://yowzo2.naturum.ne.jp/e1562040.html
I dont fully understand what he is doing with the rope wrapping, it appears another material is underneath the rope as well. I also cant tell if its closed cell foam or eva foam. Id imagine eva foam is too stiff to stretch over the wider handle base?
Also I have no rod building tools or experience. I built an 8-wt fly rod in a shop in Alaska when I was 13 but that was 30 years ago so doesn't count.
So basically in the brain storming phase right now and am interested in any suggestions or experiences in doing this.