I just picked up a Garmin InReach Mini ($350). It's basically an emergency satellite text messenger. I got it because I'm often out hiking, camping, and fishing alone and in very remote areas with no cell signal, and I want to be able to 1) tell my wife I'm fine, and 2) contact emergency services if I or someone I come across needs a rescue. It does 2-way messaging. It can also track you and show your location to others if you want to do that. Here are the plans (you need to scroll down a bit). I'm at the cheapest ($11.95/month) level.
What really struck me is just how freaking small this thing is. It'll easily fit in one of the chest pockets of a fishing shirt. It weighs 3.6 oz (102 g)—about the weight of two Snickers bars.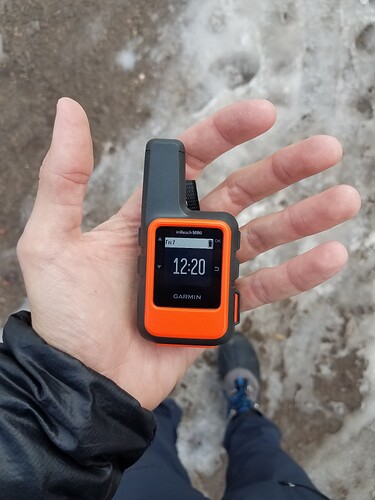 This isn't the only one of these devices out there. Here's a review and comparison of several others (Spot, Somewear, etc.). There might be another one out their that suits your needs better.