I make a a real effort to minimize fish C&R mortality. I use a net, try not to handle at all, keep their time out of the water to an absolute minimum, photographs in the net - no hero shots, let them regain their stability and strength in the net before dipping the net under to let them swim out…
I usually tie tenkara flies with a #12 hook, and occasionally #14. Occasionally I'll use a #10 for high and/or turbid water for a larger profile. For 3 years I was using #12 hooks with this profile and cannot recall eye trauma being an issue.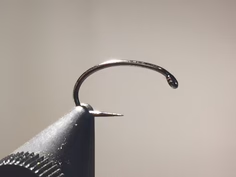 More recently I have been purchasing hooks with this profile that have a slightly wider hook gape for the same shank length and an upturned hook point because the profile appears as though it could reduce the number of lost fish.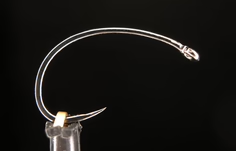 On my last outing, I had a couple of 5"-7" trout that had been hooked in the upper jaw and the hook had caused eye trauma. I've read in other fly fishing forums, and found a study and articles about increased eye injuries from a wider hook gape and and upturned points i.e. circle hooks can increase eye trauma in small trout, bluegills and pumpkinseeds.
Has anyone else noticed this with a wider gape hook and upturned points?
Does either an upstream or downstream presentation increase the occurrence?
Does reducing hook size reduce the risk?