Copy/paste from local forum- buddy's handle on there is Splatek16
Was texting with Splatek ~Weds last week, and he asked for some refreshers/pointers on camping with a kid, I told him it is always far easier if there is more than one kid, so they can play.
Turned out, I was actually able to slip away so that my kid could be that "other kid" to help keep his boy occupied.
Originally we planned on Deep Creek, since I was able to reserve one of the group sites.
Wound up doing Smokemont because there was tons of availability when we showed up, plus it's Smokemont.
Wyatt and I left at 3am on the dot, Sat morning. 5hr drive from Montgomery AL… Were all packed the night before, and had the car loaded as well, so just had to get up, get dressed and hit the road.
At a whopping 3:45 in the morning we stopped at Waffle House in Auburn:

IMG_20180421_034819 by Chris Lynch, on Flickr
FULL HOUSE! Was a superb breakfast, the 2 staff members were incredibly friendly and sociable, best WH experience ever (and I love WH, this is no joke).
Next stop was gas next door… long drive ahead!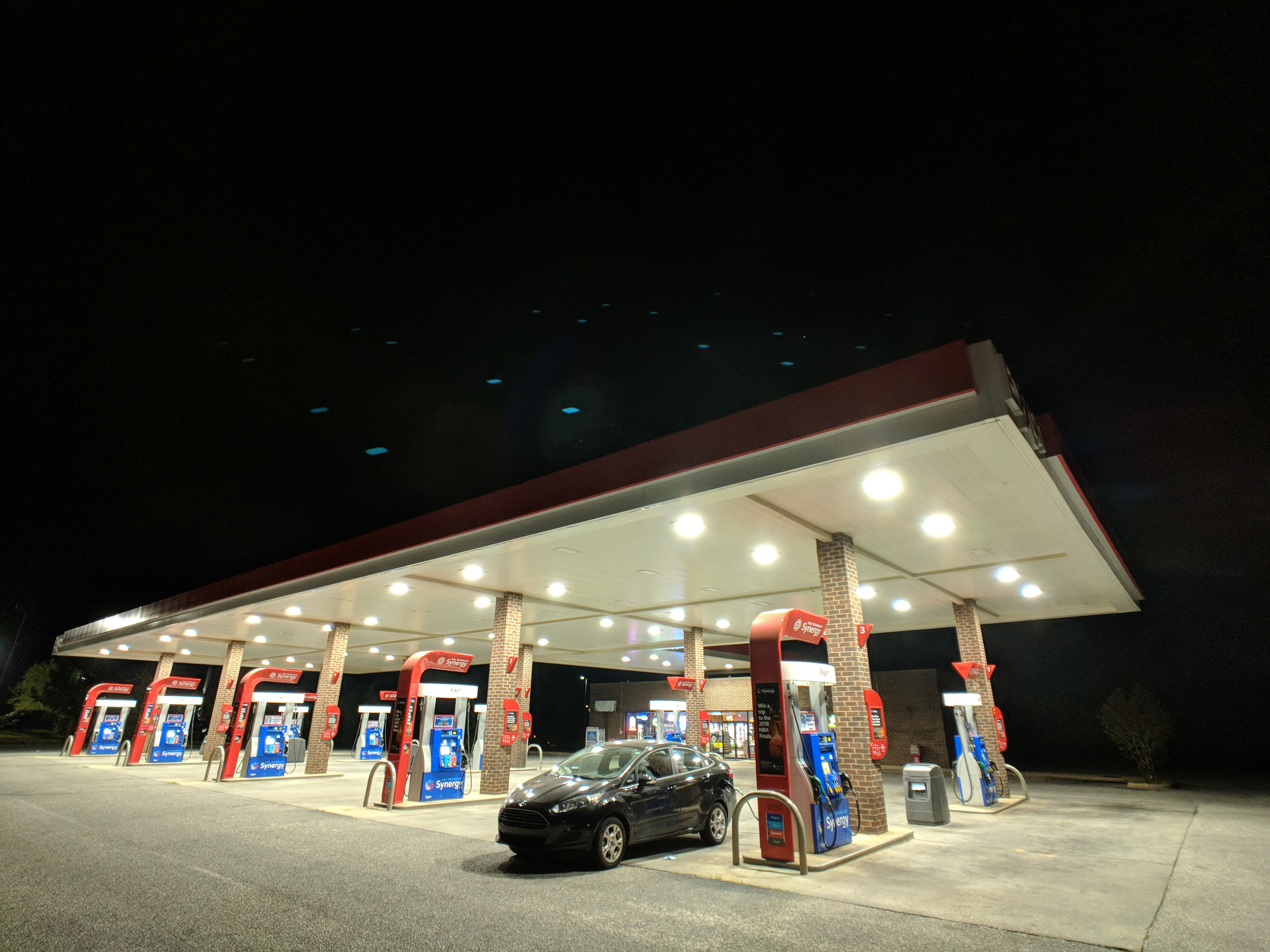 IMG_20180421_040820 by Chris Lynch, on Flickr
This was my view for the next ~2hrs… Ugh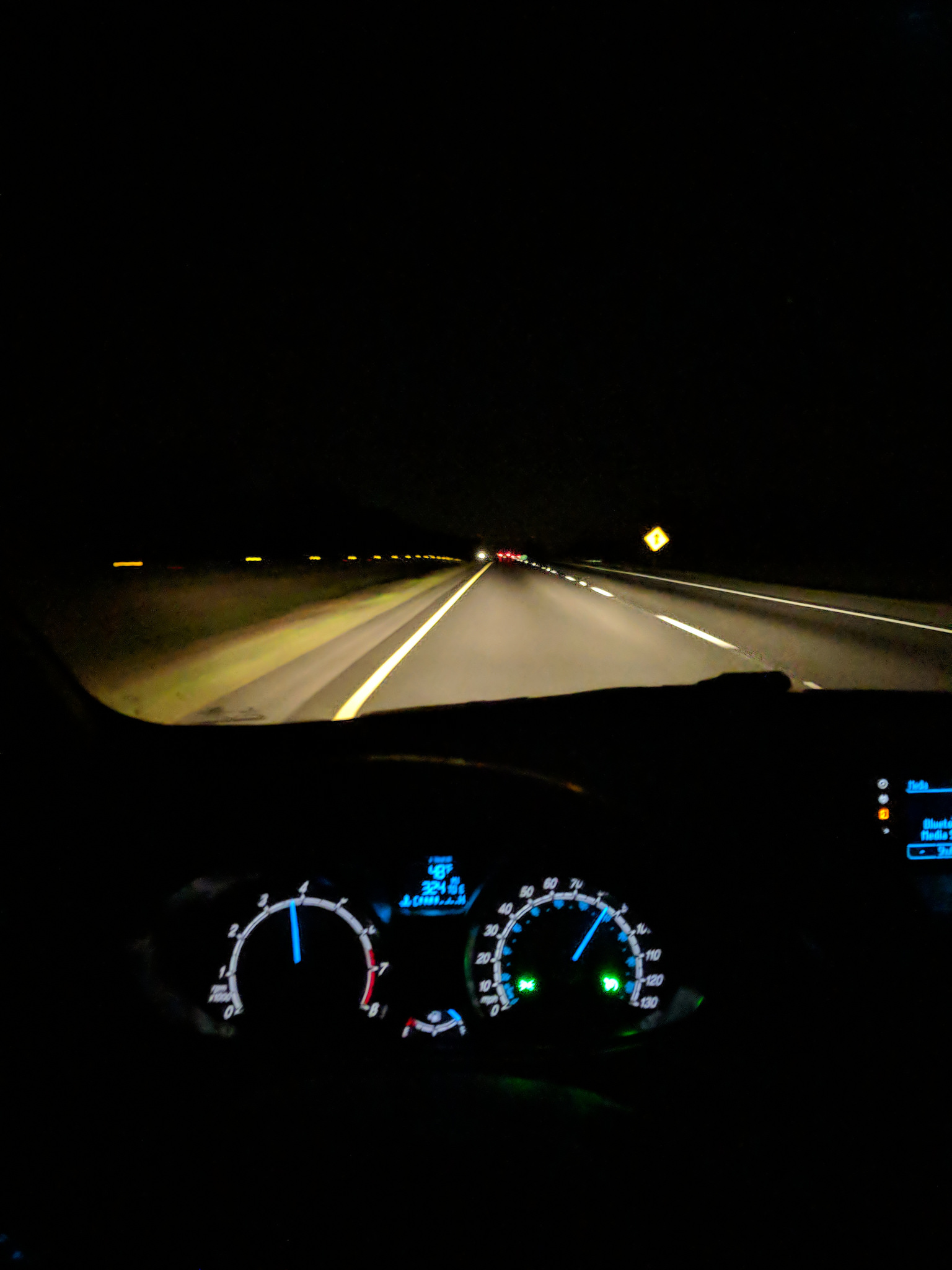 IMG_20180421_041601 by Chris Lynch, on Flickr
made it through ATL in record quickness

IMG_20180421_064028_1 by Chris Lynch, on Flickr
got to GSMNP, before getting things FULLY set up, had to hit the water if not for just a second lol

IMG_20180421_112111 by Chris Lynch, on Flickr
no bites yet, but it felt great to be back on trout water.
When we all got rigged up, the boys were first to get trout… Spencer netted 2(!) brown parr with Wyatt's bug net near the shore. Here's the first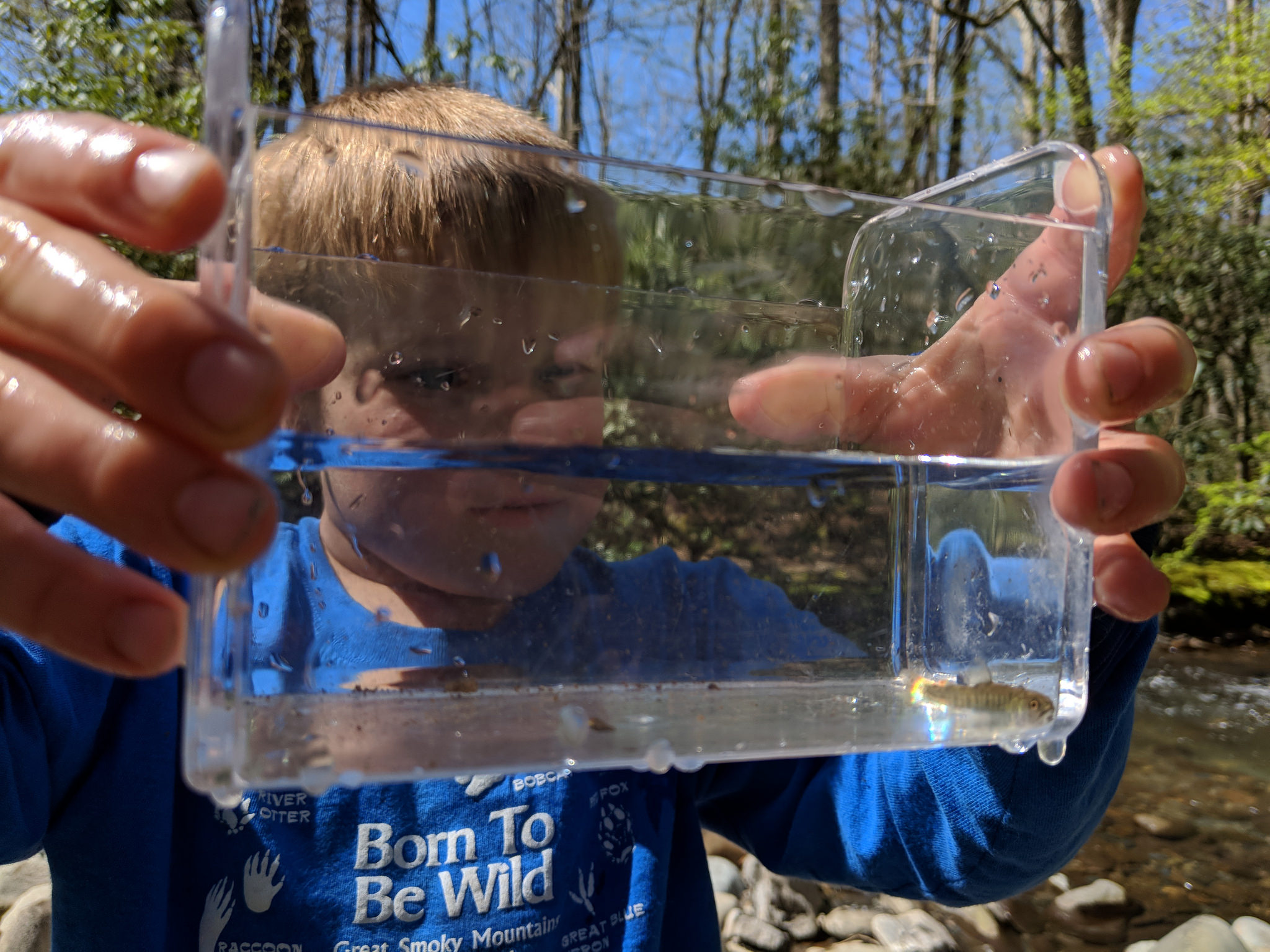 IMG_20180421_112910 by Chris Lynch, on Flickr
Wyatt being a goofball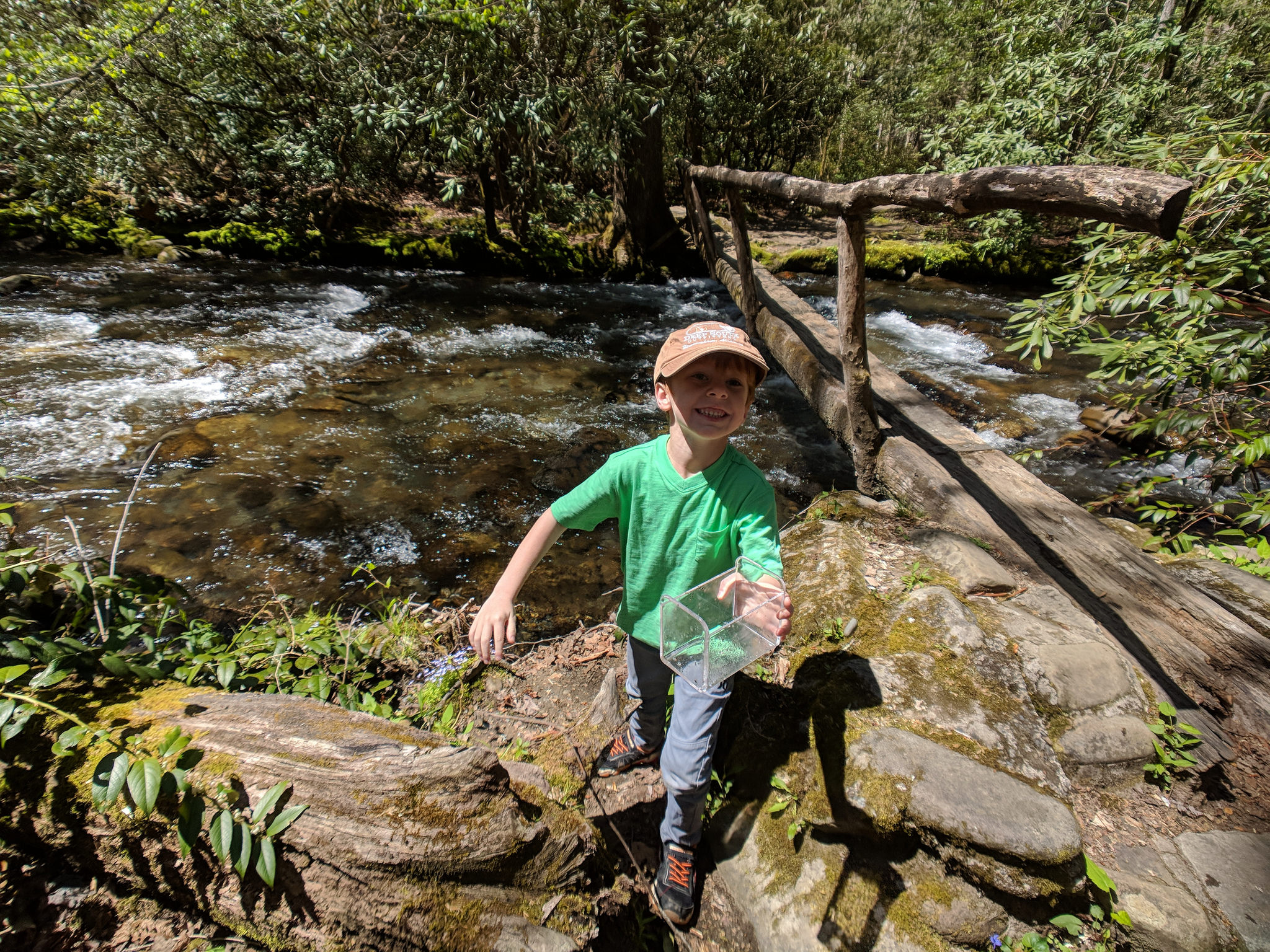 IMG_20180421_122826 by Chris Lynch, on Flickr
Splatek and Son releasing yet another, while I had yet to catch anything lol: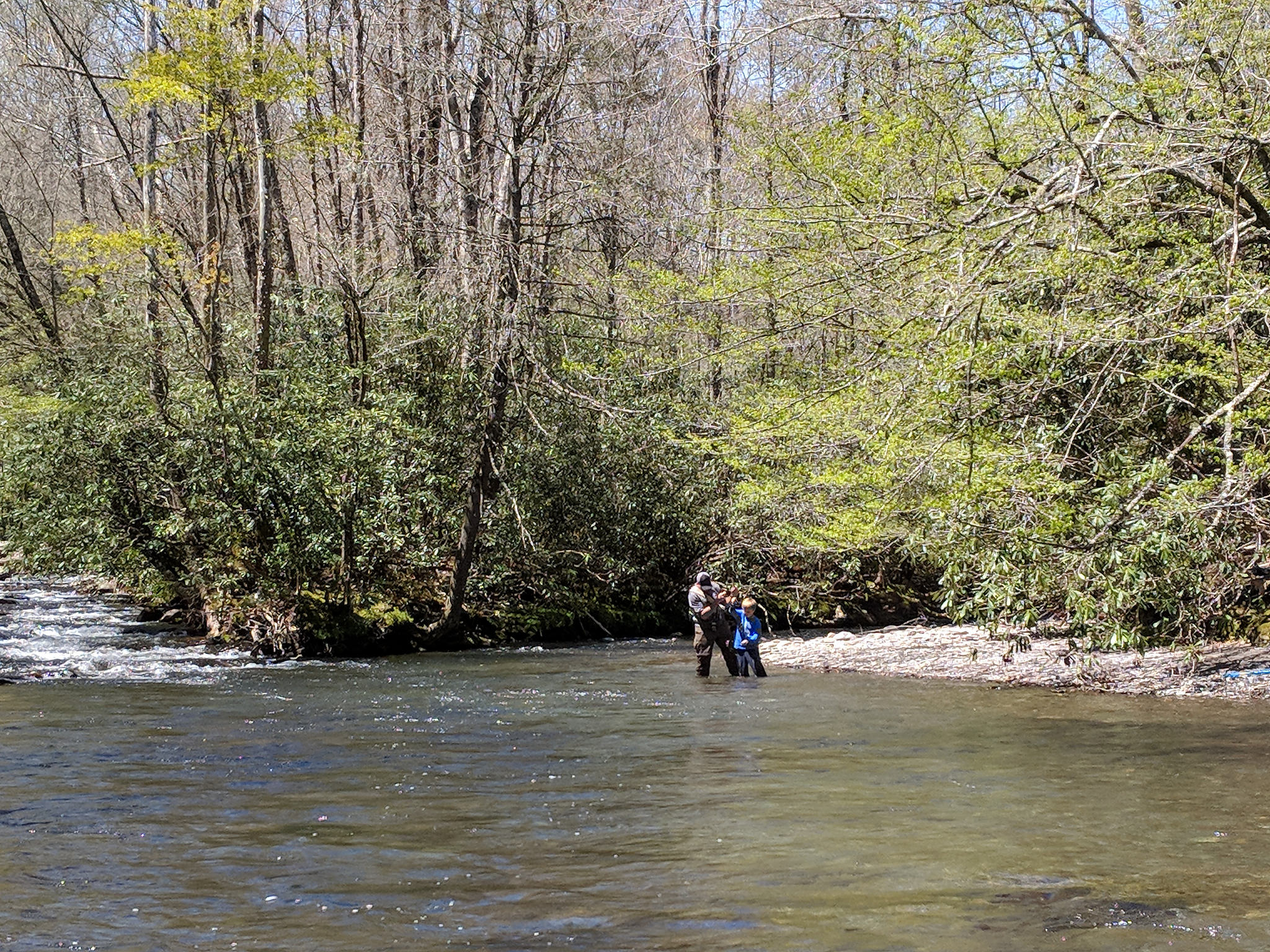 IMG_20180421_135209 by Chris Lynch, on Flickr
Filtering water is my jam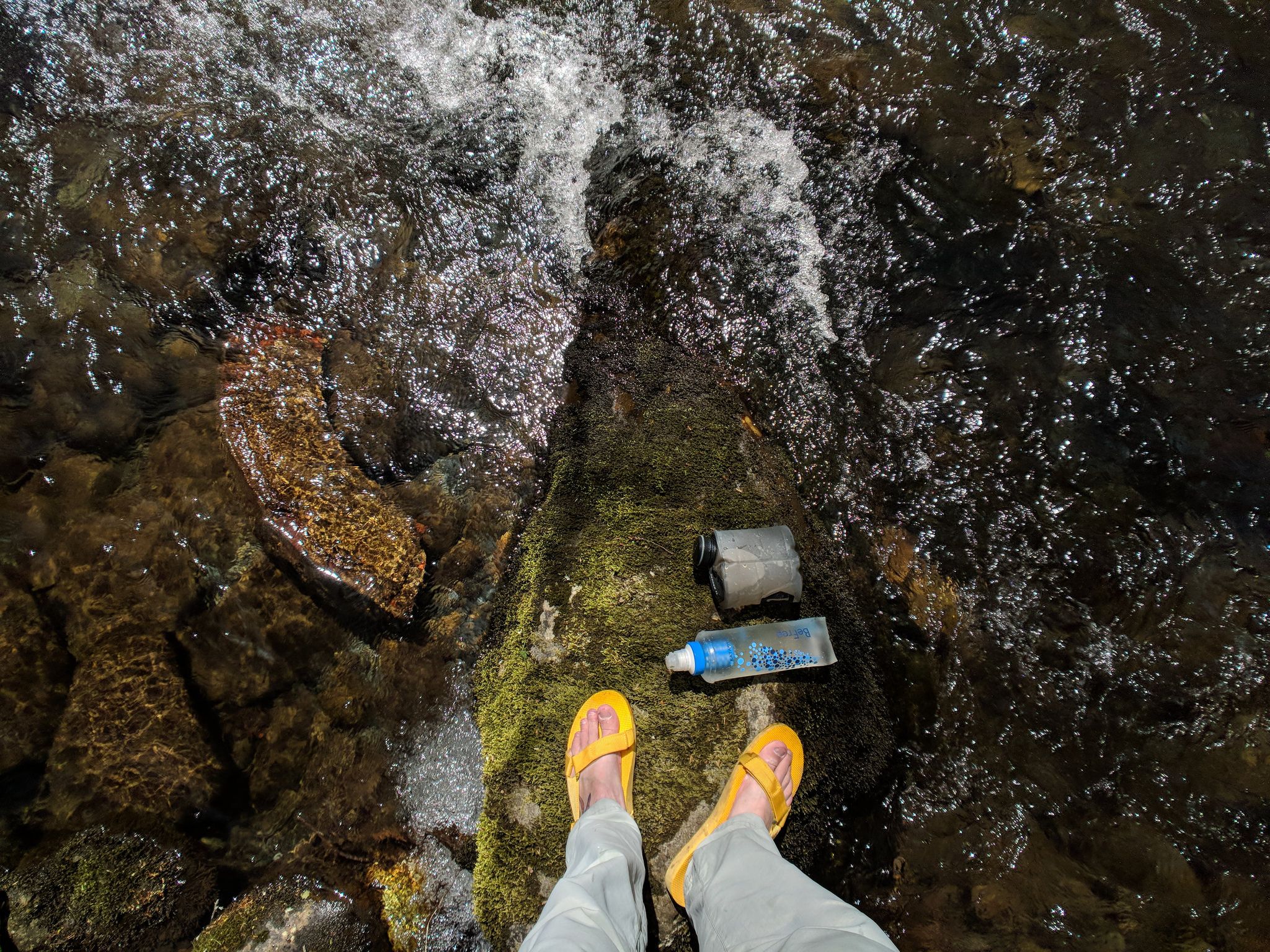 IMG_20180421_151712 by Chris Lynch, on Flickr
After lunch, we decided to go higher up, do some hiking, and maybe get into some water that sees less campground chaos, just shadows of hikers instead.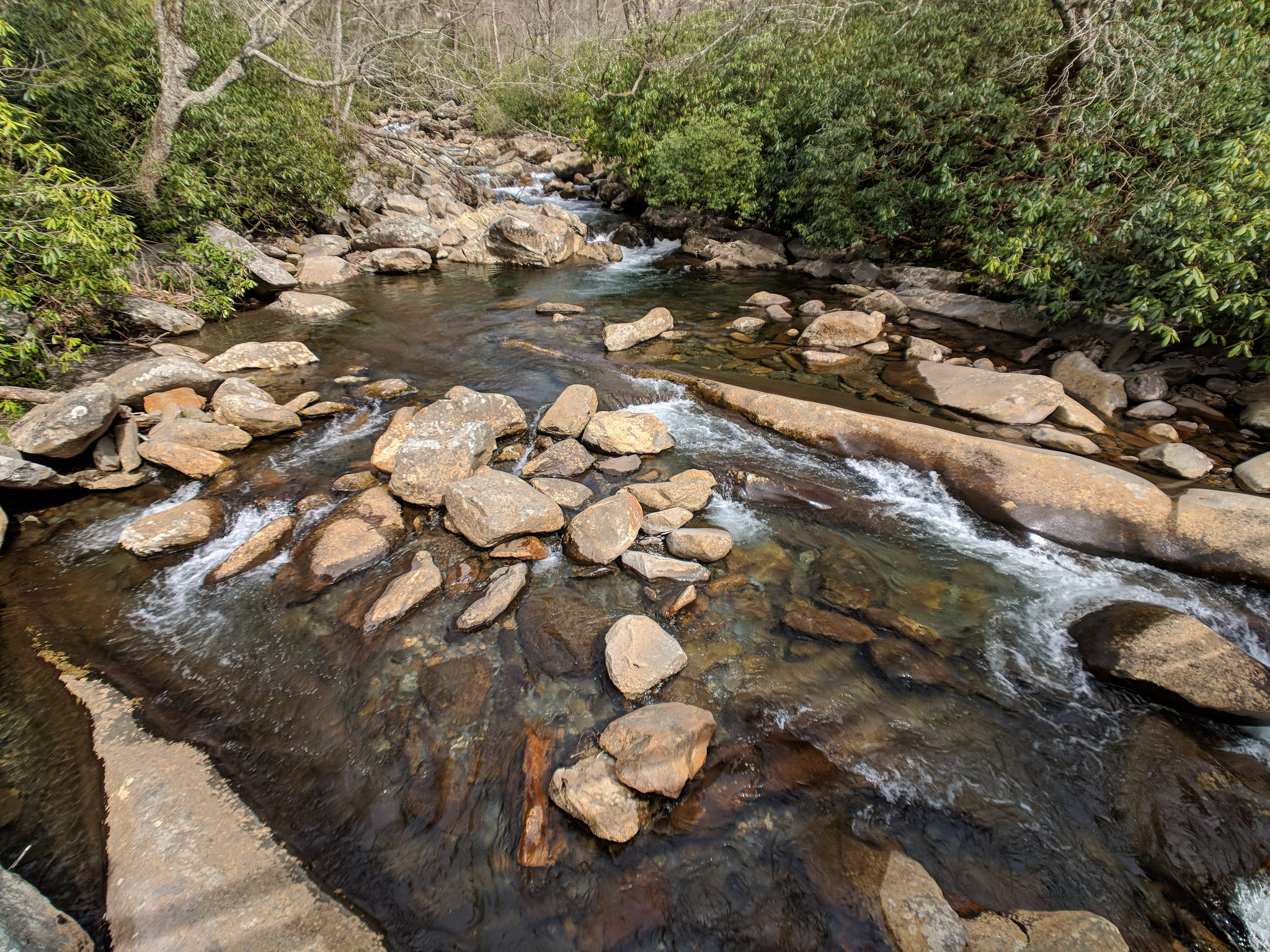 IMG_20180421_161530 by Chris Lynch, on Flickr
This is along a quite popular trail that neither of us had done before, turned out to be a blast.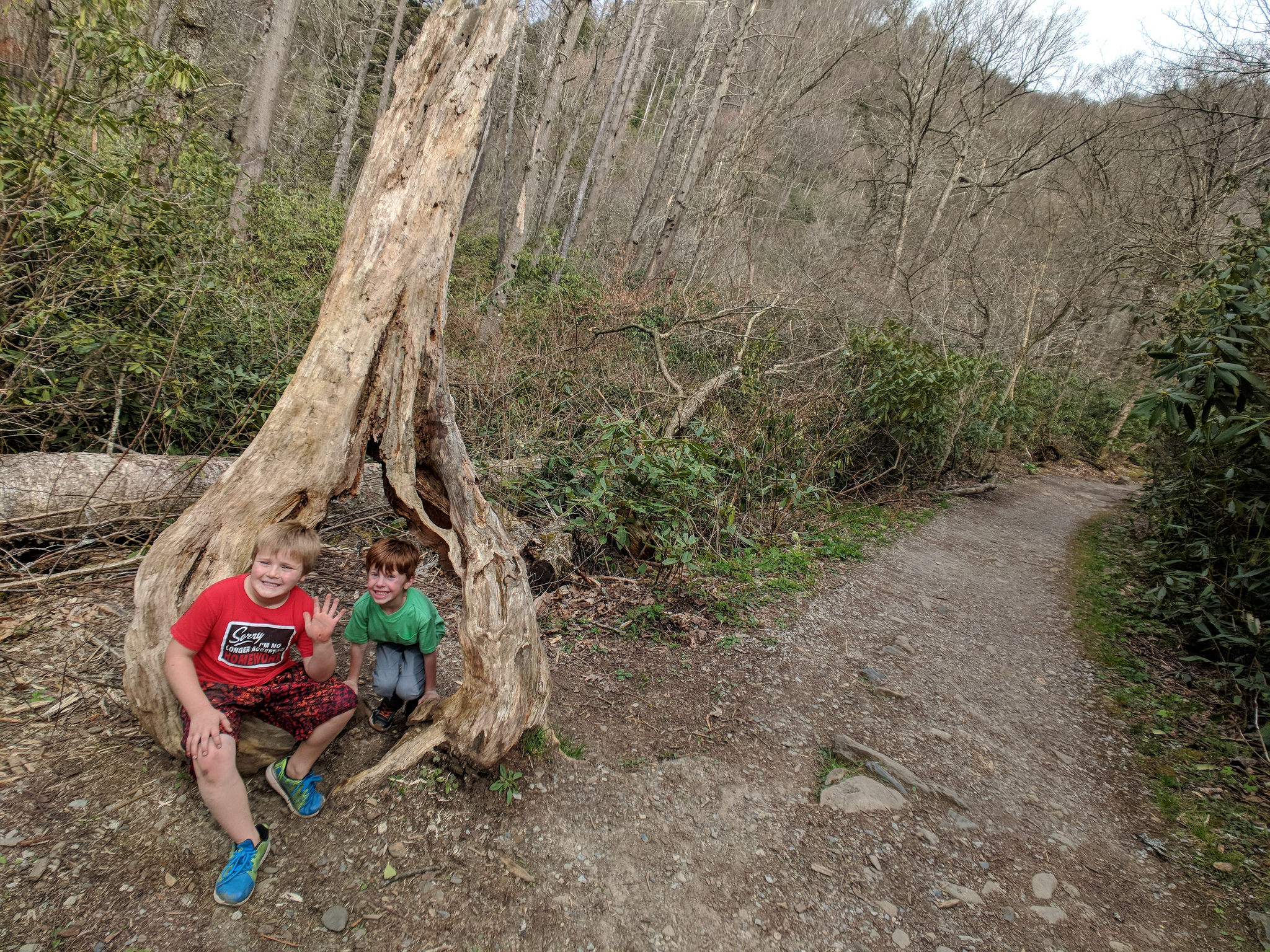 IMG_20180421_162325 by Chris Lynch, on Flickr
So I've been to the park like 6 times now… Have not been able to fish every time, and most of the times when I could, the weather was bad (frozen, or runoff from storms, always something). This was actually my first wild trout inside the park.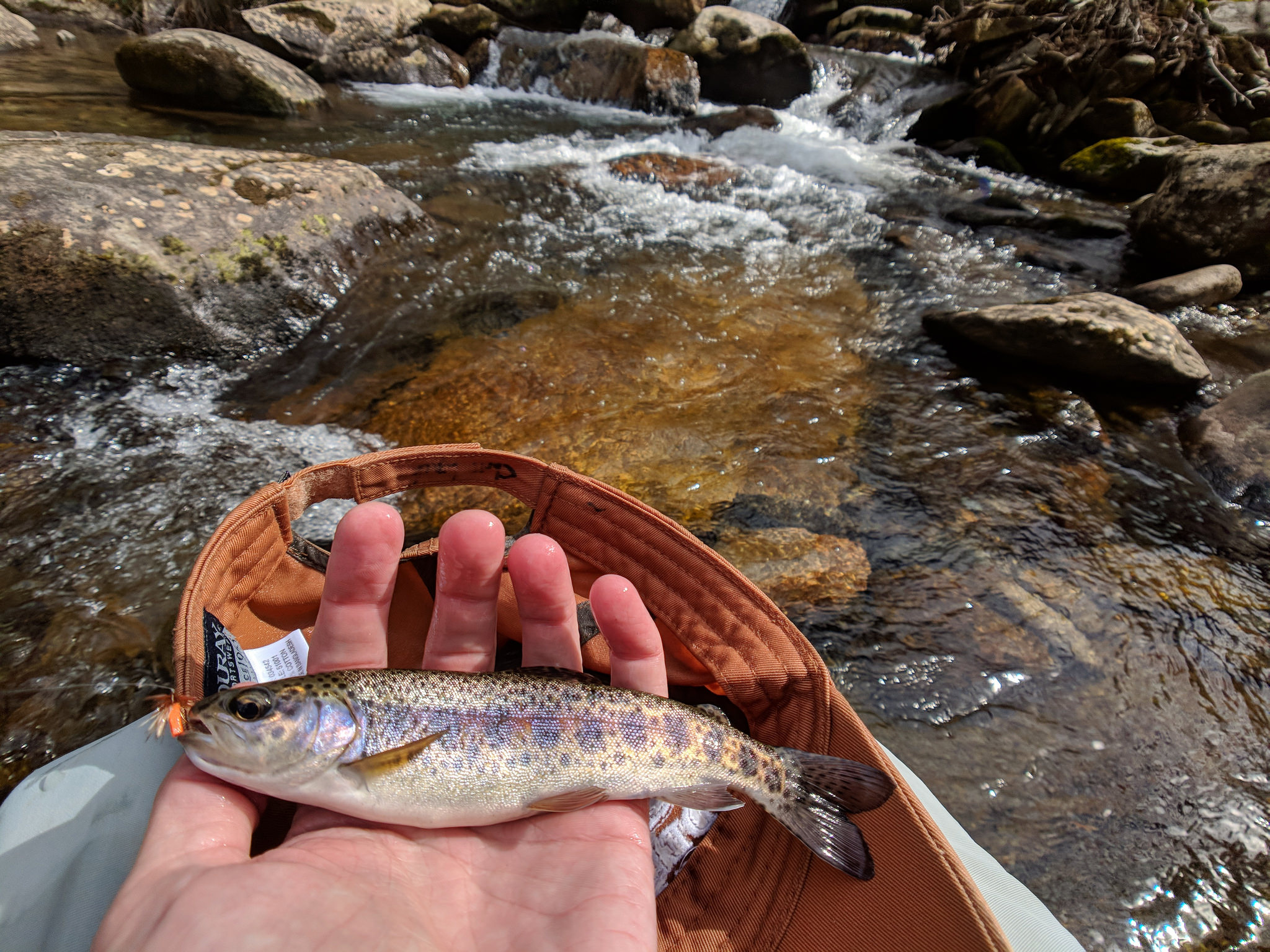 IMG_20180421_163216 by Chris Lynch, on Flickr
Nice healthy little bow, up high. I'm cool with that!
I hooked into two brookies, but both flopped free before I could land 'em.
HERE WE GO! YES!!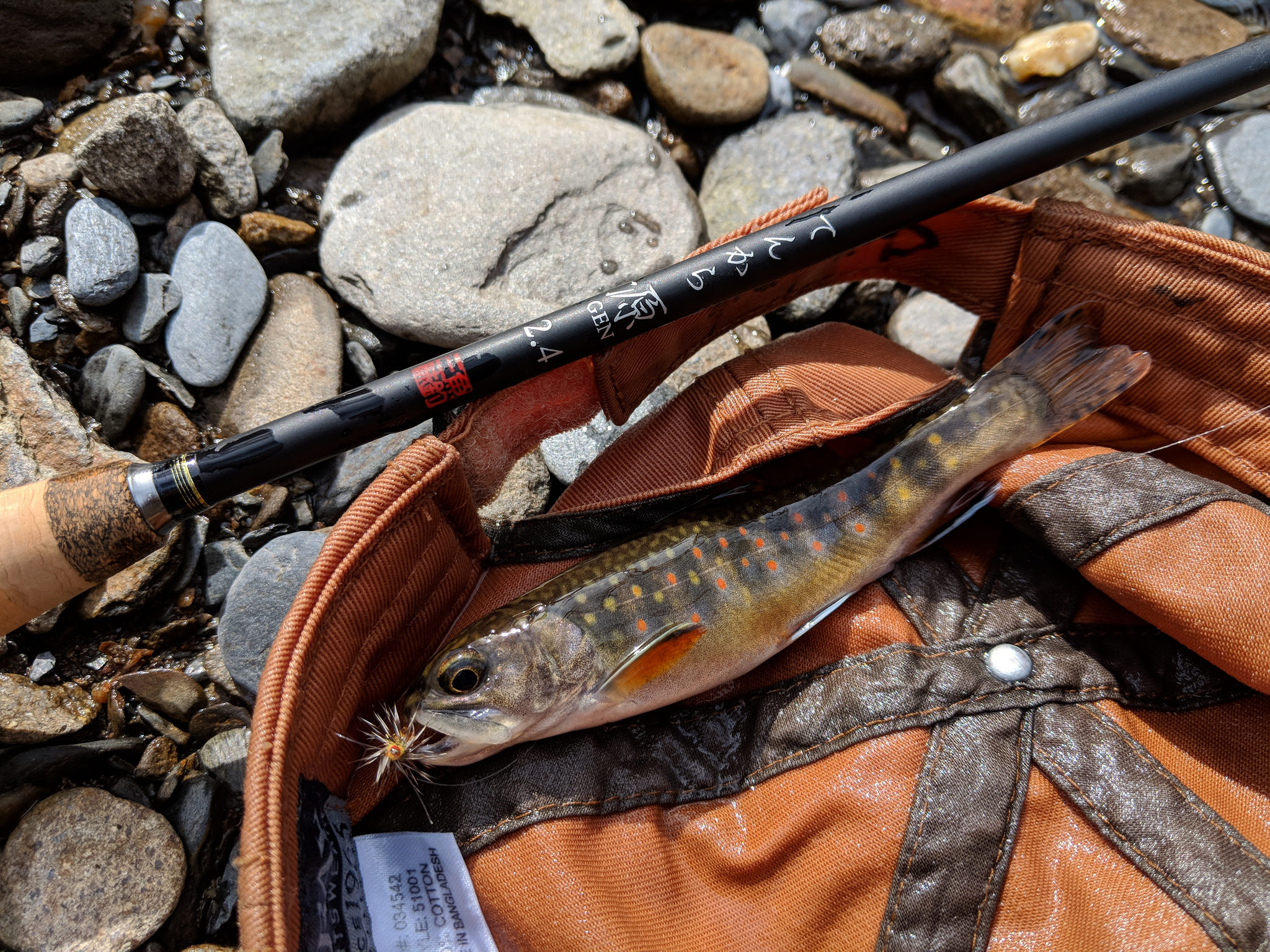 IMG_20180421_170658 by Chris Lynch, on Flickr
This was my first native inside the park.
HAMMERED a dry. Splatek had prob caught like 50 in the 10 minutes we'd been at this spot by the time I had this one haha. He is the fish whisperer. We were both using same rod, same line (i think), both 6X tippet, but he may have been hopper-dropper'ing it, whereas I am always single fly.
Here's a funny little video of Spencer helping Splatek land a nice sized native, then dropping it and storming off: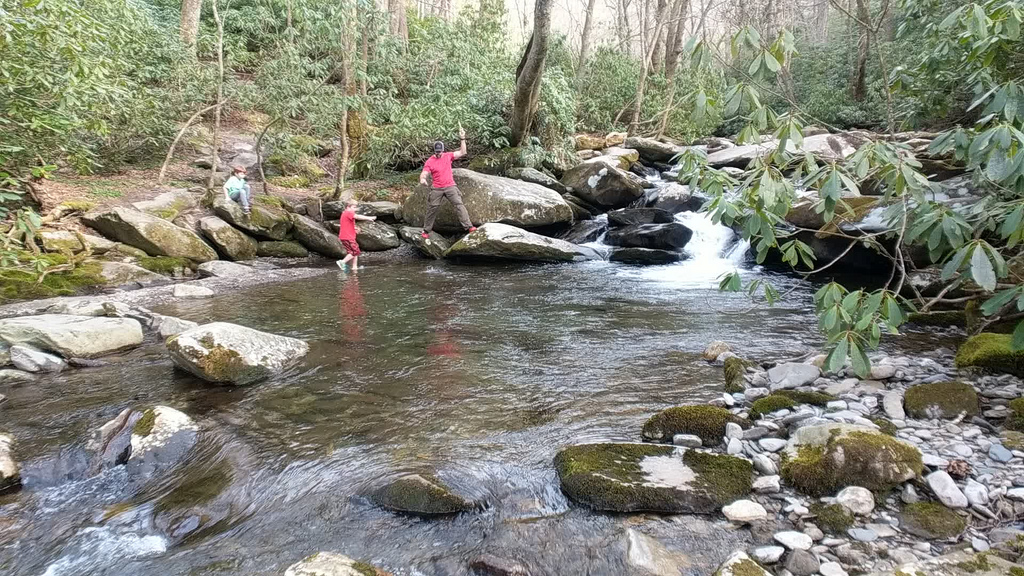 VID_20180421_180559.mp4 by Chris Lynch, on Flickr
We were SUPER happy to find this guy.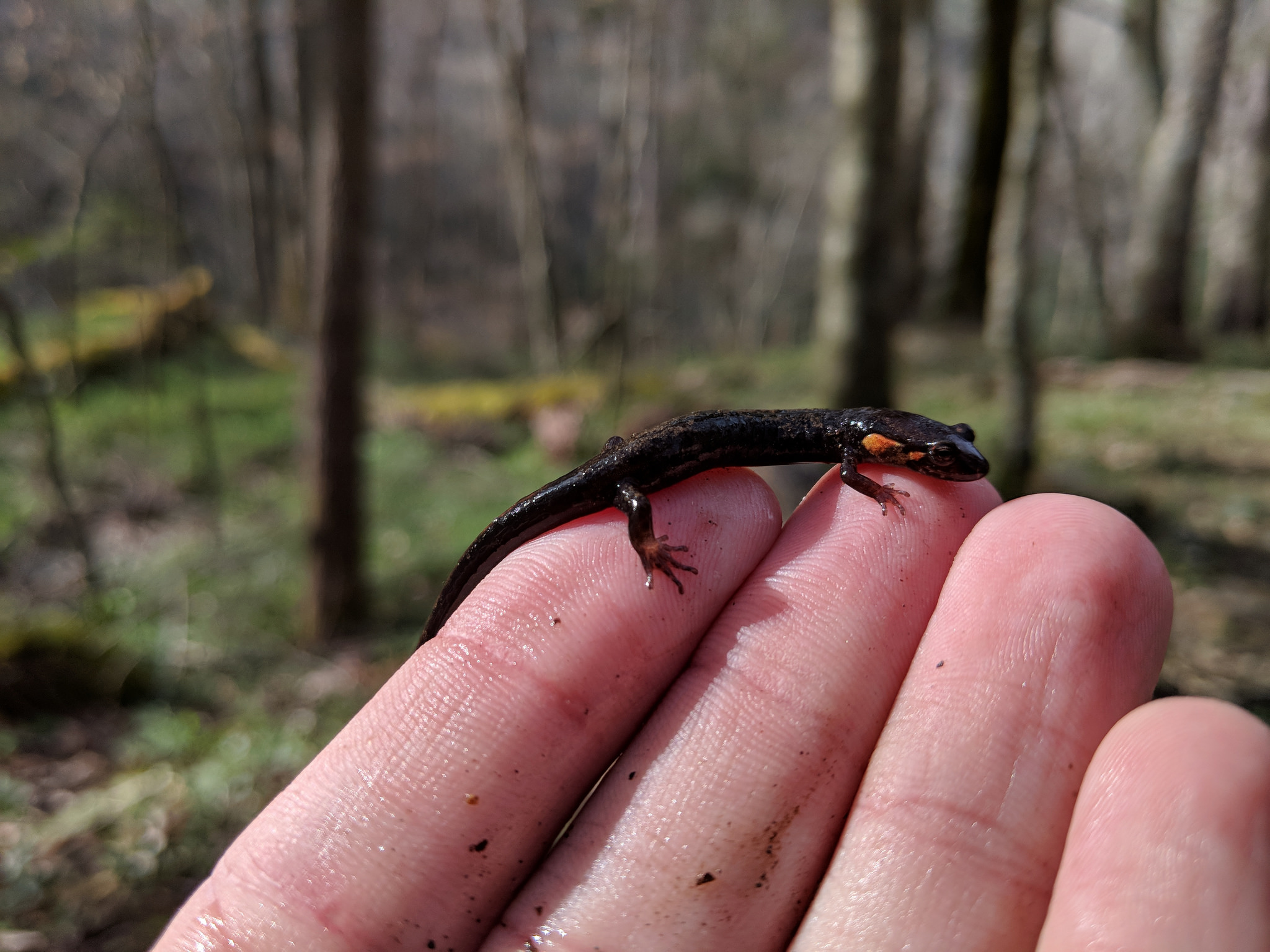 IMG_20180421_173049 by Chris Lynch, on Flickr
Red-Cheeked salamander is like the mascot of the park. Only found there. My son has a stuffed animal of this guy, that he named Zucchini. He said this was Zucchini's brother.
Spencer found this giant snail. Notice the carpet of flowers, it was frickin beautiful up there!

IMG_20180421_173525 by Chris Lynch, on Flickr
LOADS of Trillium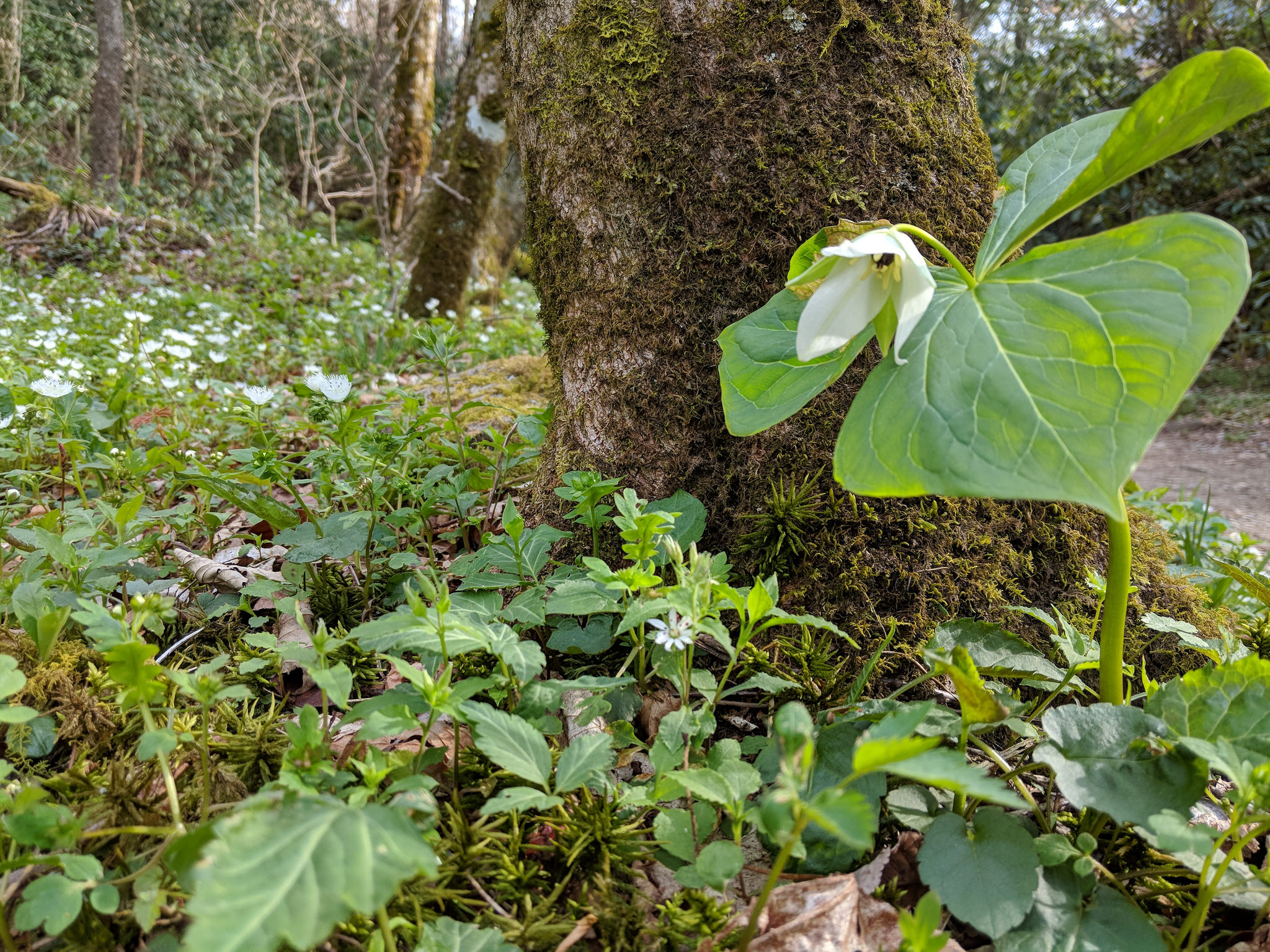 IMG_20180421_174032 by Chris Lynch, on Flickr
Hiking up the trail. Wyatt is a little more touchy-feely than Spencer was comfortable with haha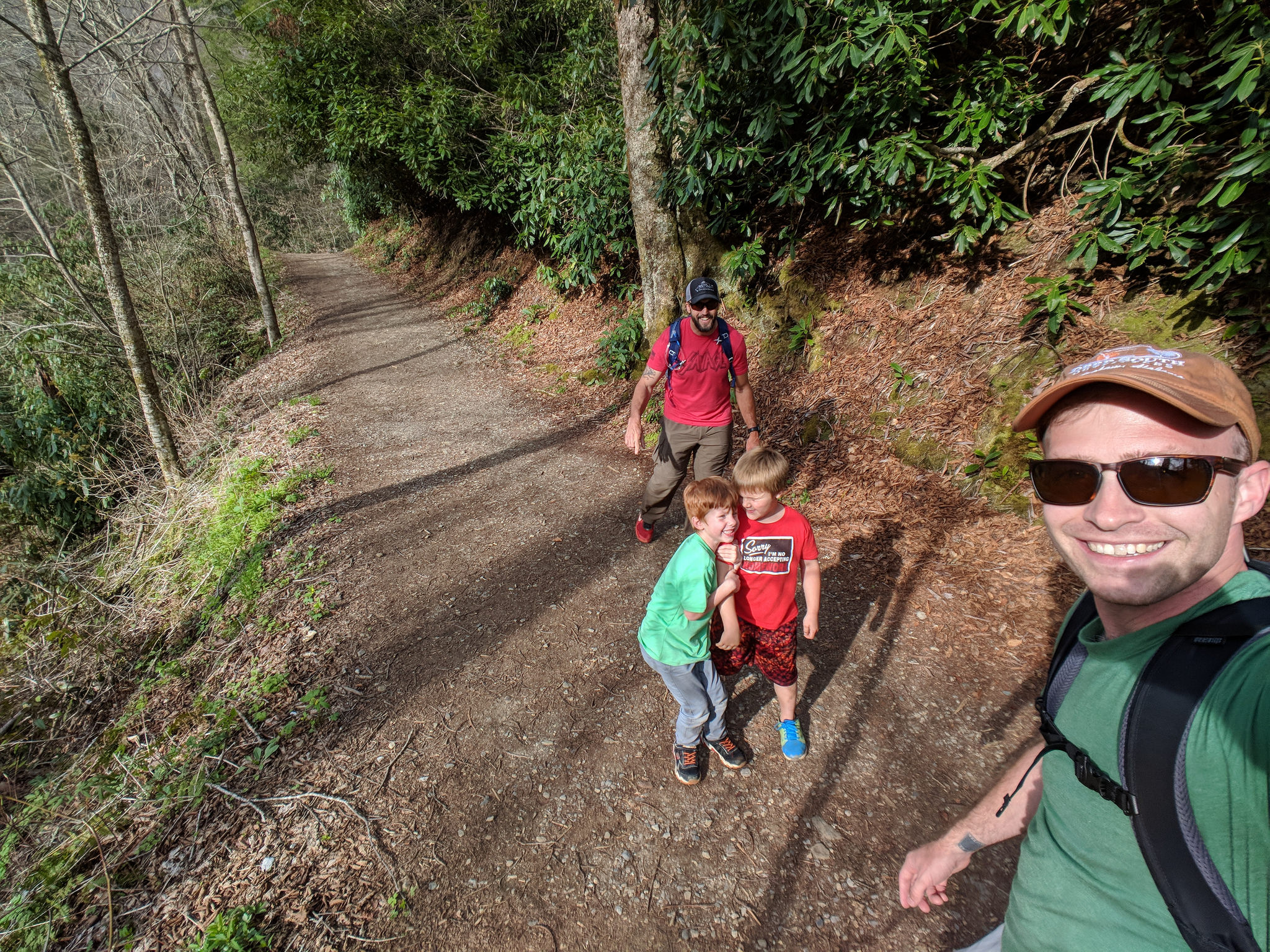 IMG_20180421_174525 by Chris Lynch, on Flickr
We came around a bend, and just HAD to stop and fish, it was an incredible layout on the stream. Again, just like the last spot, it was close enough that you could trip and fall off the trail and onto a brookie's face if you weren't careful.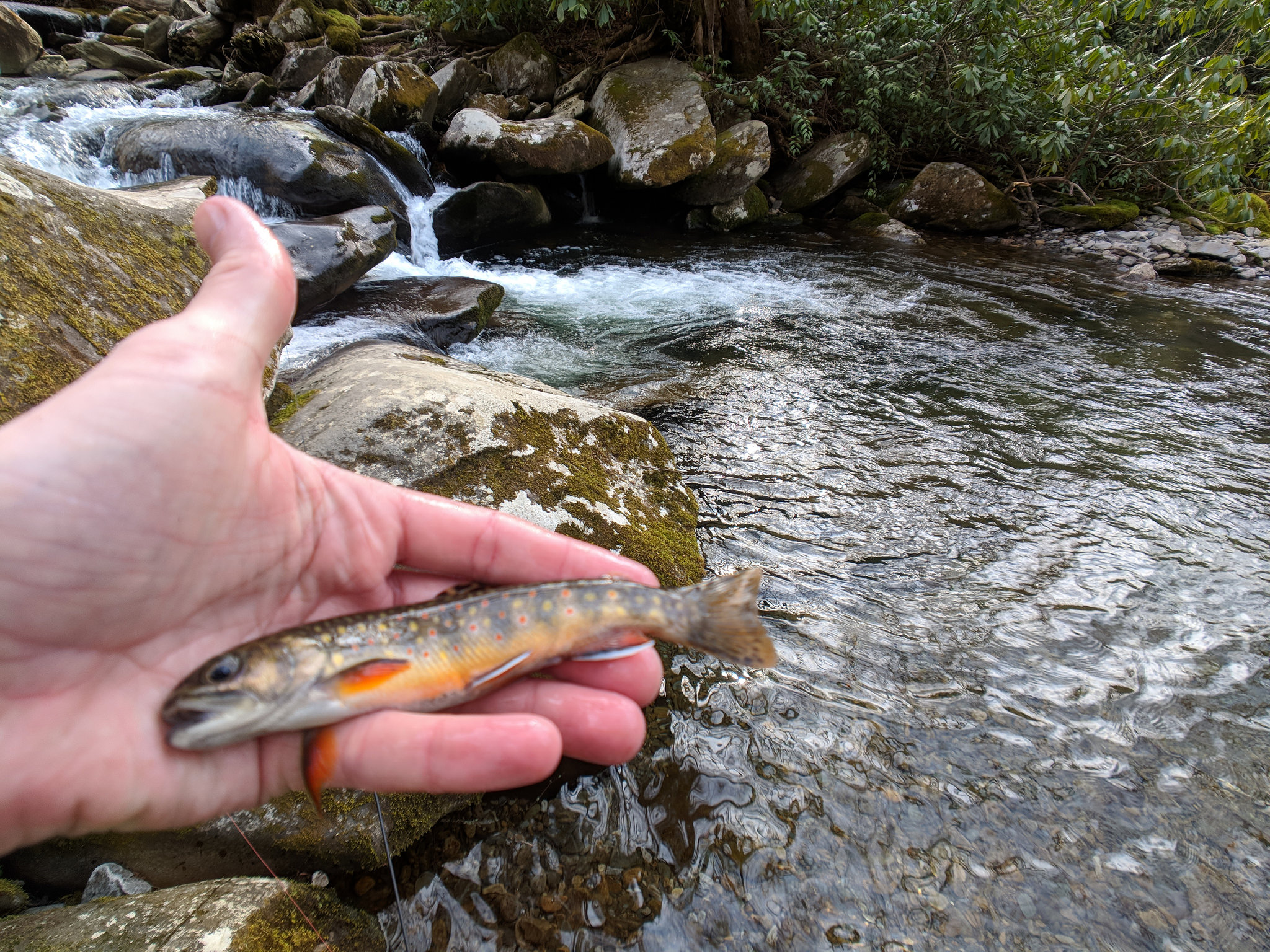 IMG_20180421_175524 by Chris Lynch, on Flickr
This guy was right where you'd expect- far side of the bubbles under the overhang.
Looking back up from a short way's down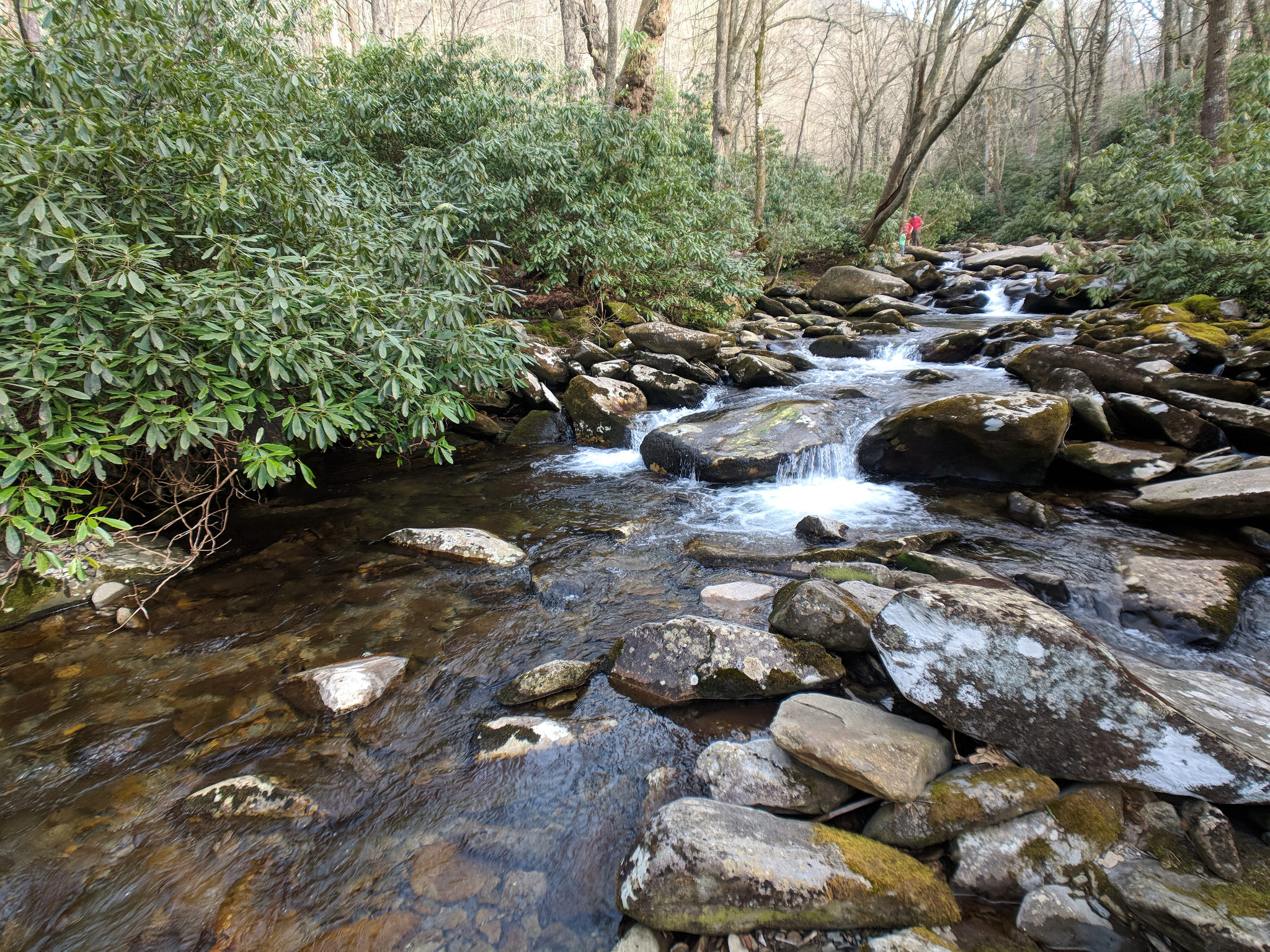 IMG_20180421_180204 by Chris Lynch, on Flickr
Found this crazy thing on the way back down!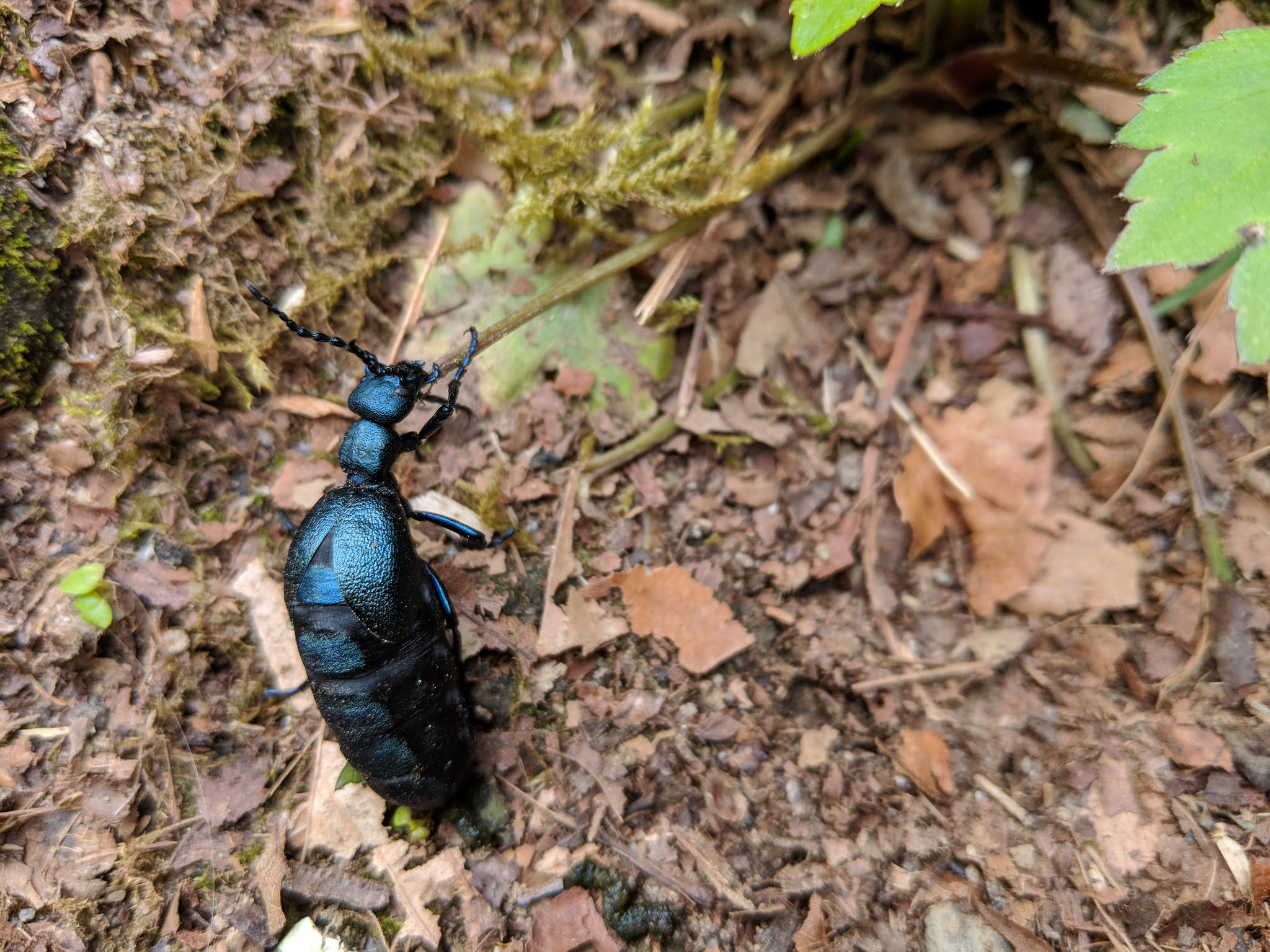 IMG_20180421_182908 by Chris Lynch, on Flickr
DINNER TIME! Hotdogs and (leftover) pizza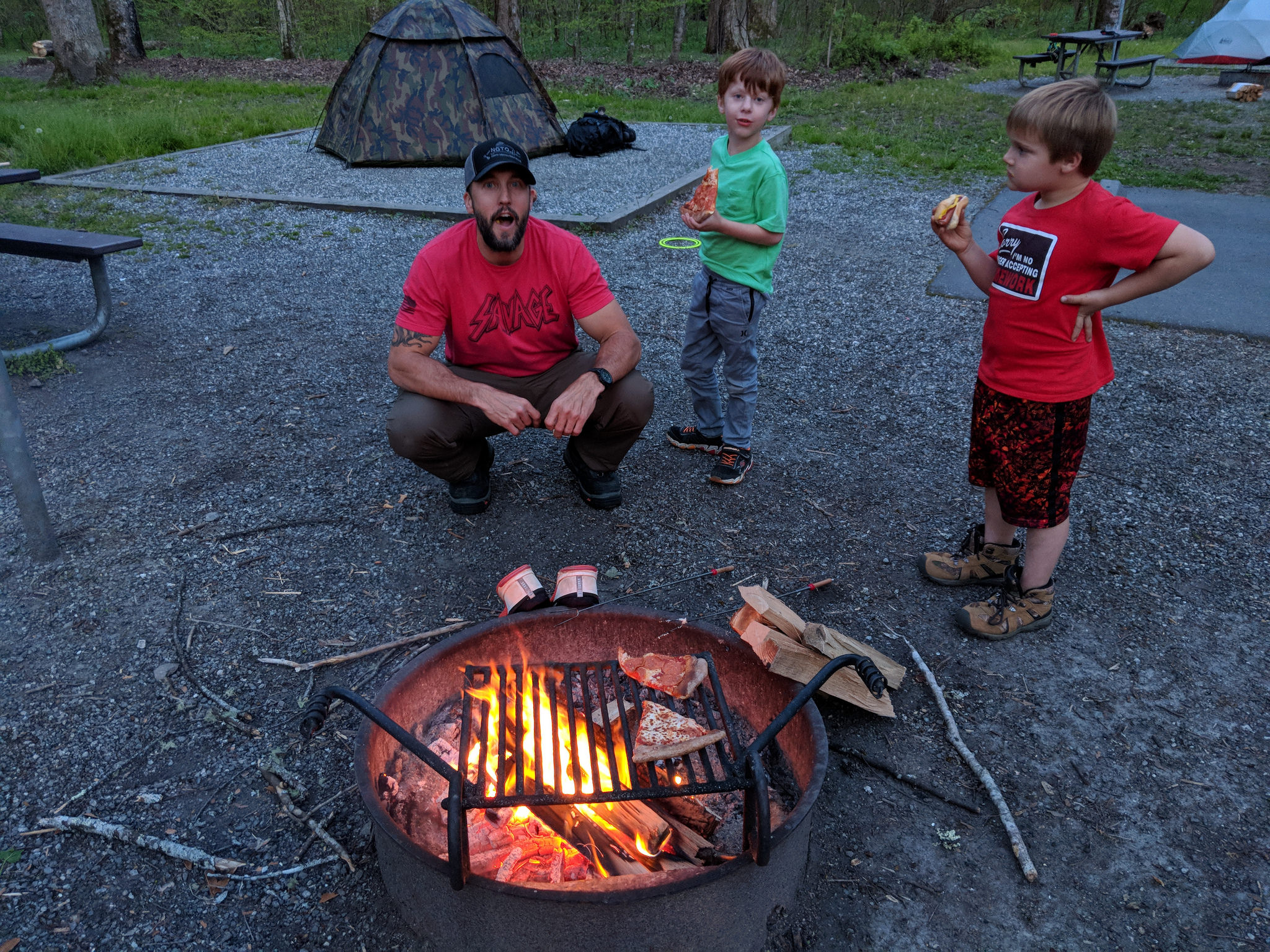 IMG_20180421_201624 by Chris Lynch, on Flickr
Shoes still drying by the fire haha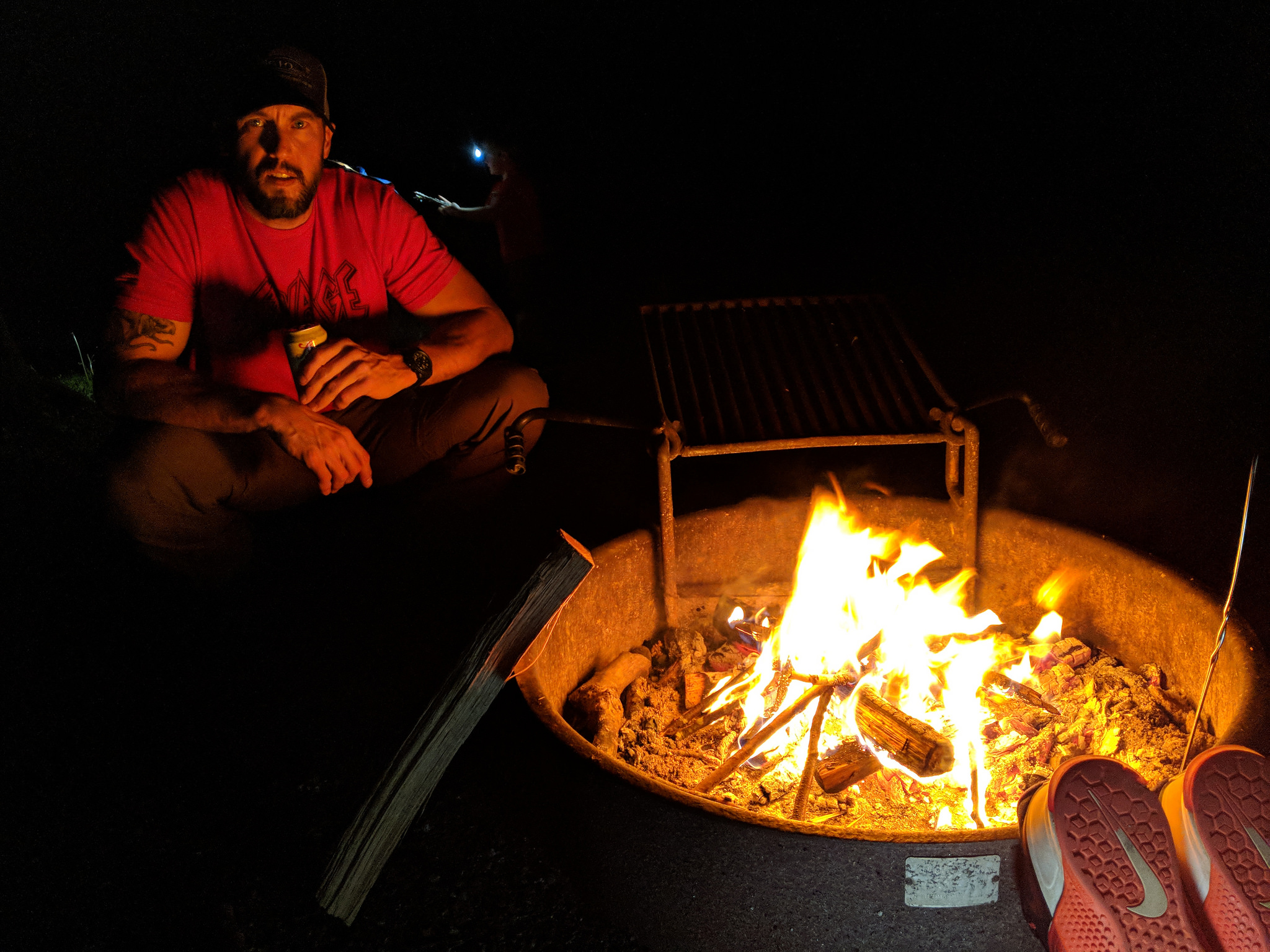 IMG_20180421_210232 by Chris Lynch, on Flickr
The next morning, we parted ways after breaking camp over breakfast. They stayed in the park for a little more hiking/fishing, Wyatt and I went to a spot nearby that we'd visited before.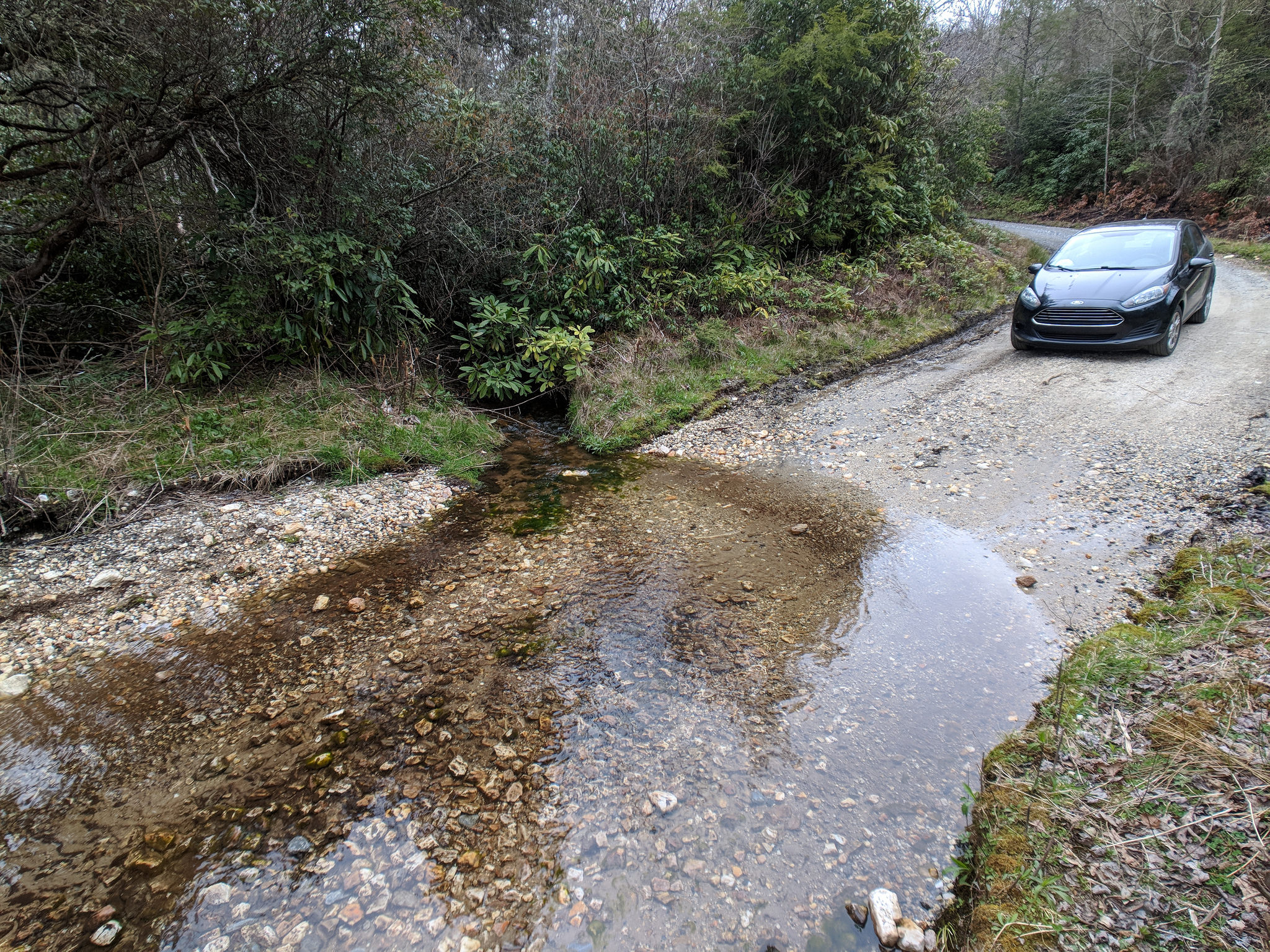 IMG_20180422_105853 by Chris Lynch, on Flickr
First cast!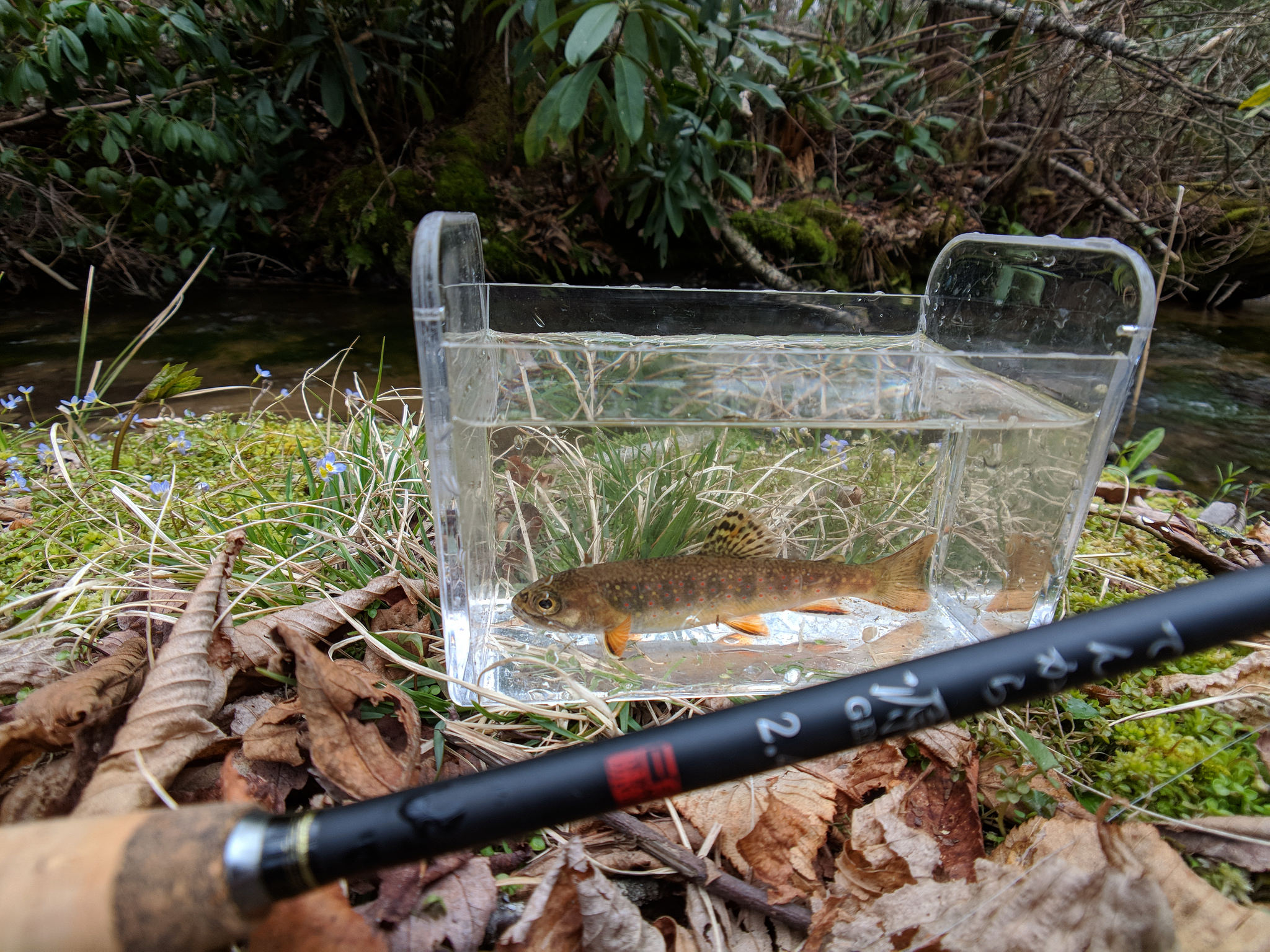 IMG_20180422_110534 by Chris Lynch, on Flickr
I was quite pleased with this.
IMG_20180422_110602 by Chris Lynch, on Flickr
It was GREAT to finally meet Splatek, have the boys to occupy each other, exchange battle stories, fishing lies, and help teach each other some stuff. I hope he's a little more comfortable now with tenkara than before, and camping in general as well. He and I have opposite fishing styles- I can't read water to save my life, but can catch a fish that I see… If he sees the fish it's all over lol.