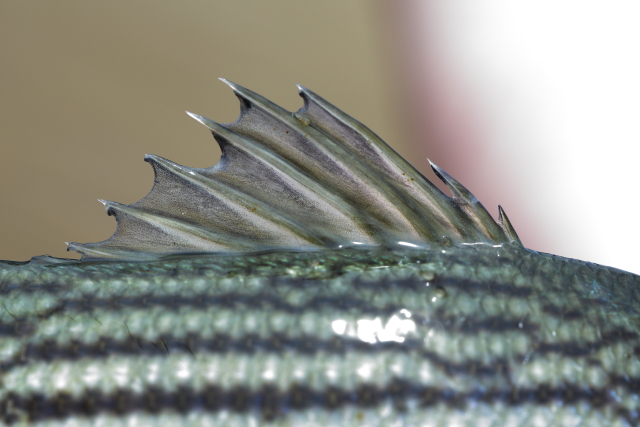 Headed up to Cape Cod for memorial day weekend with my wife and daughter.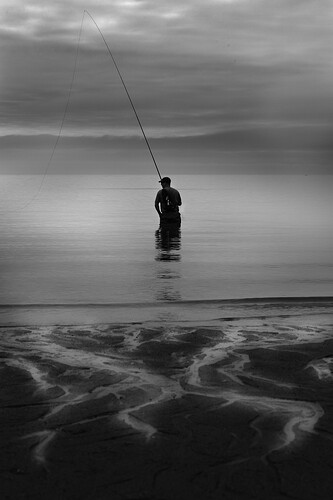 Conditions were perfect for catching striped bass on the kyogi. Lots of micro striped bass on small bait. I fished a couple hours each day and caught about 30…the biggest around 20". Fun. Small clousers were the ticket. Silly fishing. Six fish in six casts sort of entertainment. Each one was like a jewel.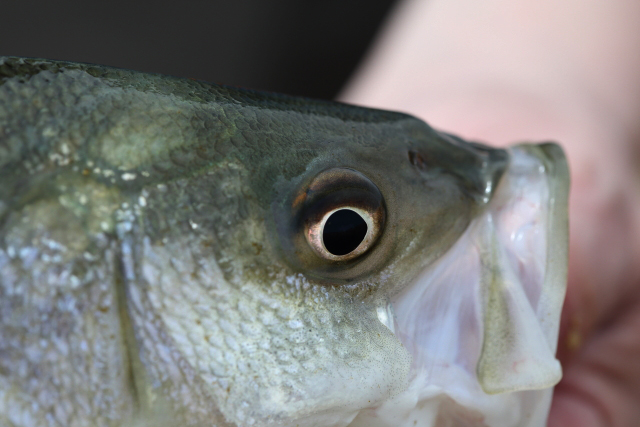 We headed down to Provincetown to walk the breakwater at the end of the cape. Its about a quarter mile or more long. At low tide you can explore the tide pools below. At high, its like a river running through the breakwater. A very special and whimsical place. I of course had to pack the kyogi…and put it to use on the outer beach.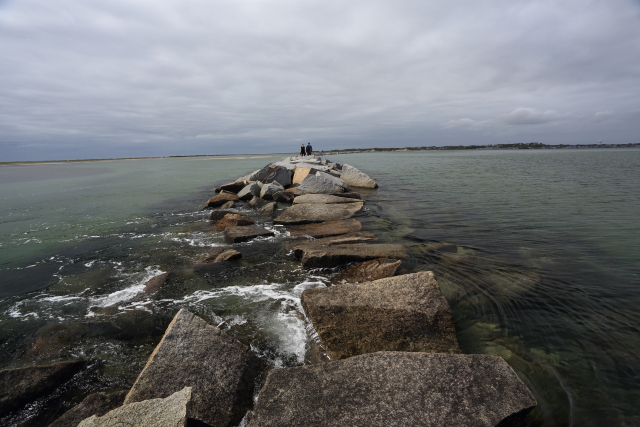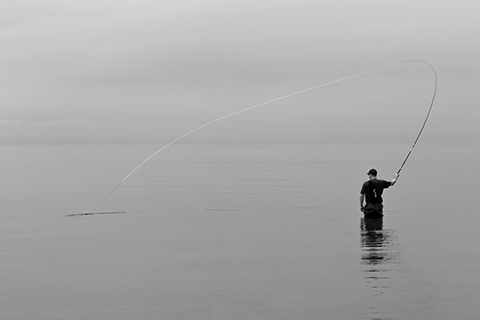 this photo does not look real, but it is. Some old tall ship sailed into harbor.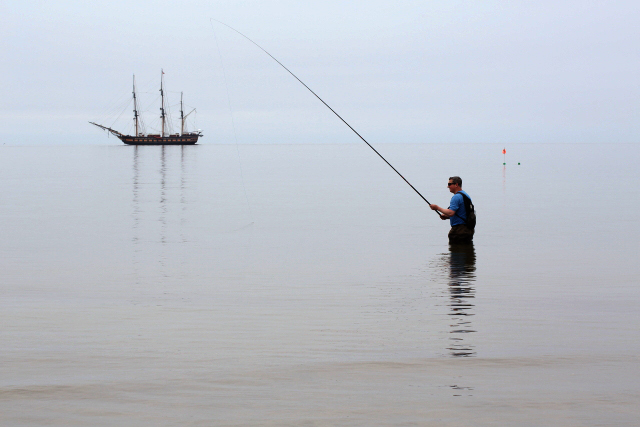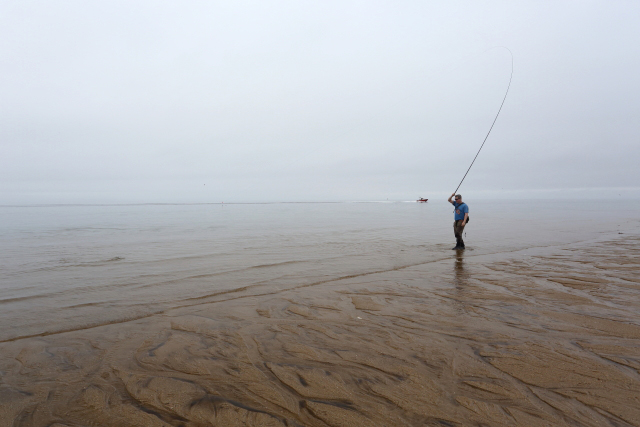 the fish out this end were definitely smaller, but still entertaining.