Sometimes you just never can tell what you will find in a list of patent applications.
フライ製作用ハックルプライヤー
この技術は特許登録された実績があります。
出願人 株式会社シーアンドエフデザイン
発明者 米ノ井公夫
Hackle pliers for fly production
This technology has a record of patent registration.
Applicant Corporation C & F Design
Inventor Kimio Yonoi (or Komenoi Kimio)
http://astamuse.com/ja/published/JP/No/2003102358
Looks like this tool to me.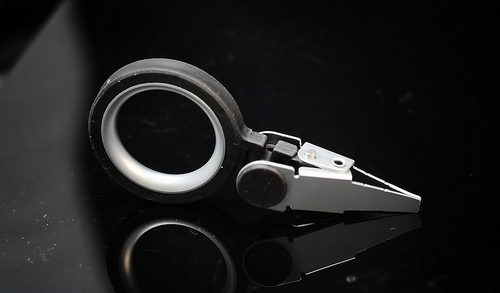 http://www.flyfishfood.com/2013/01/c-design-hackle-pliers.html
I do not own this type of hackle pliers, but I believe some of you do. They do look like they might work well.
Kind of interesting to discover the patent was applied for Sept 28, 2001.
https://www.youtube.com/watch?v=jA-MqgoK3ZE
What is he tying? Some kind of tube fly is my guess.
Bearsden has a good description of their features:
http://www.bearsden.com/product14692.html
The same inventor had several others: