All rods have been cleaned and dried after use. All rod prices are shipped USPS priority mail to continental US. All other locations, please DM me for shipping costs. Additional photos available upon request. PayPal friends and family or buyer is to pay transaction fee.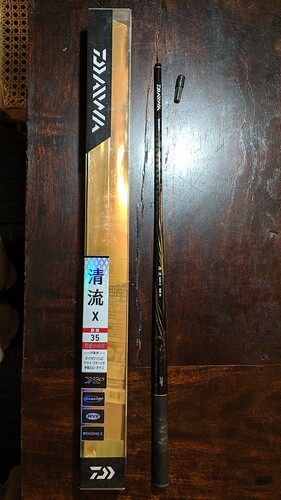 Daiwa Seiryu X35 - $75
This rod is in good condition. I broke the tip section last year and only recently replaced it. New Daiwa tip purchased from Chris at TenkaraBum and never been fished ($43 value). Unfortunately, I have lost the original rod sleeve. Includes original carton.
Suntech TenkaraBum 40 - $175 (retail $245)
This rod pretty much speaks for itself. If you need to refresh your memory and/or learn more, you can do so here at TenkaraBum. Includes original rod sock and carton. I've lost the original tip plug and am including a new Fuji style cap for no cost.